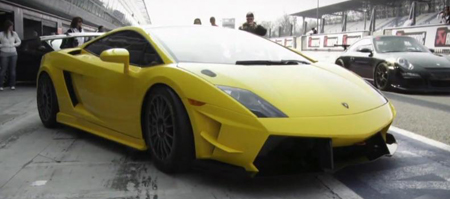 If your in the market for the most expensive, most extreme track car then it's likely that the Lamborghini Super Trofeo GTR is on your shortlist. Lamborghini Munchen have been testing an example that they have managed to get hold of at the famous Monza race circuit in Italy.
The video itself shows the Super Trofeo mixing it with other trackday cars such as the Porsche GT3 and the Ferrari 430 Scuderia. Theres exterior and interior shots as well, all in glorious HD! We have linked both the YouTube and Vimeo hosted versions below, don't forget to turn the speakers!
Thanks to Jay for tip!