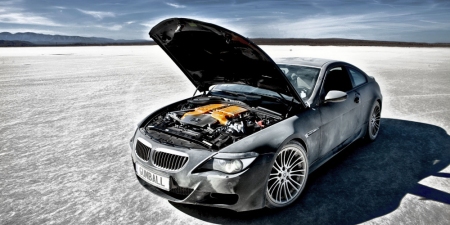 After a range of wallpapers Terrabass pointed us at a video footage of the BMW M5 Dinan vs M6 G-Power Hurricane Gumball Desert Race & Drift he and his friends made at the desert where BMW made one of their commercials.
Terrabass already told us about his M5, but the M6 is more interesting; "The M6 is a G-Power 670HP twin-supercharger setup with lowered suspension. The BMW M6 is the same car that was in Gumball Rally 2006/2007, which is why it has Gumball Rally plates."
Do not forgot to check out the video in HD!