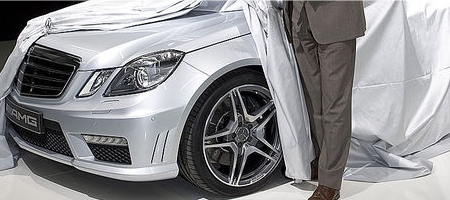 The new Mercedes E63 AMG hasn't been introduced yet, but it has been picked as sports car of the year between 260 vehicles divided in 16 series and 10 tuning categories. But how does it look like? Mercedes gave a first glimpse of what to expect.
As you can see they only showed us the front of the car. But we can ensure you that the AMG upgrades will consist of things like new sportier aprons, upgraded brakes, double twin exhausts, lower firmer suspension and newly designed AMG rims. The normally aspirated V8 engine will deliver 525bhp of power onto the road.
The E63 AMG is ready for the final introduction. The New York Motor Show starting next month would be an excellent opportunity to show the world the new AMG E-Class.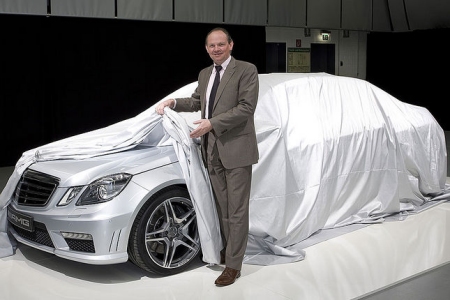 [Via Motorward]