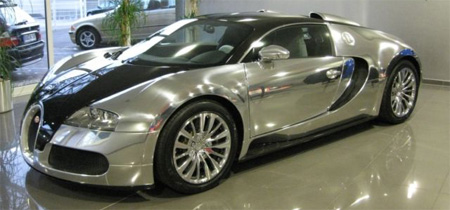 The Bugatti Veyron Pur Sang is probably the most exclusive, expensive and powerful supercar money can buy. Only 5 Pur Sang versions of the Bugatti Veyron have been build. The last of the very limited production run is recently delivered to it's lucky owner. Although, this Pur Sang Nr. 5 of 5 is almost directly put up for sale and is currently listed for 2.375.000 euro. A classic example of speculation or was the owner not happy with his brand new Bugatti?
More Details:
Mileage: 400 km
Engine size: 8200 cm³
Power: 736 kW / 1001 HP
Average fuel consumption: 24,1 l/100km
CO2-Emission: 571 g/km
Color: Aluminium-Carbon Metallic
Availability: Immediately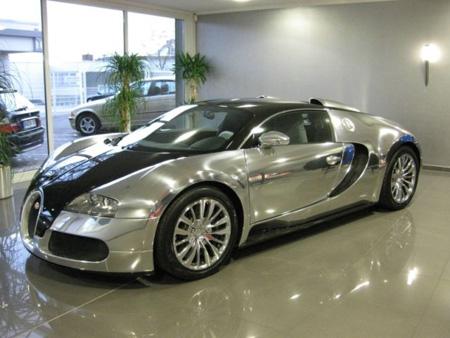 For more information and the seller's details visit the sale ad.
Thanks to PX for the tip!