Today is the official start of the Essen Motorshow 2008, the show for tuning and autosport fans. We visited Essen yesterday to bring you this preview of what you can expect at Essen this year. Traditionally the Essen Motorshow is home to most major German tuners like ABT, Hamann, Brabus, Techart, 9ff, PPI and many more.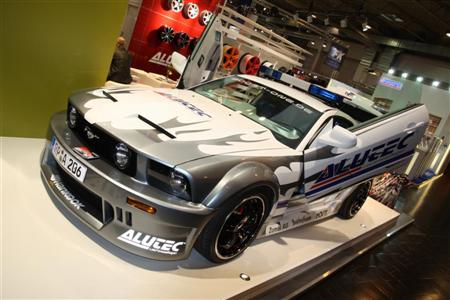 One of the showpieces at this years Essen Motorshow is the Brabus Tesla Roadster. Brabus is the first tuner to offer a large range of upgrades and modifications for this electrical sportscar. One of the modifications is the Space Sound Generator that enables the driver to chose between 4 different engine sounds, from the sound of a V8 to a futuristic warp sound. The sound made by the Space Sound Generator will increase in volume when the throttle is pressed harder. I imagine at some point in time it will be possible to download your own tune into the Brabus SSG and drive the Tesla with a custom sound of your liking, now that should be cool!
Brabus Tesla Roadster: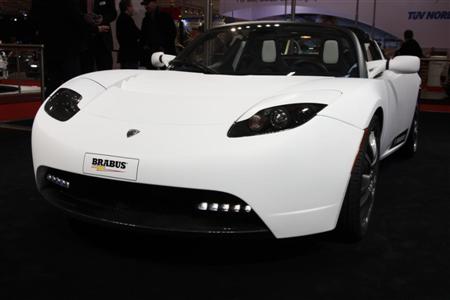 Apart from all the tuning cars and funky concepts there are also some regular cars to be checked out in Essen. Volkswagen has pretty much the whole top of their range present in Essen, from the Passat R36 to the Touareg R50 and of course the new Sirocco. Audi shows the RS6 Sedan and new S4 but that's not the most important piece at the Audi stand. Yesterday they revealed the customer race version of the R8, the Audi R8 LMS, named after the Le Mans Series.
Audi R8 LMS: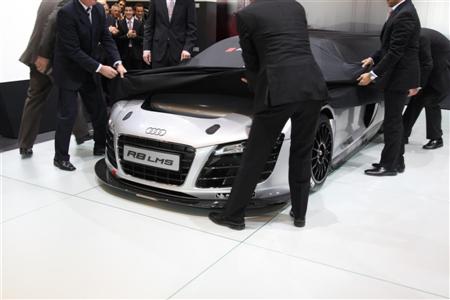 Between two of the main halls a special hall of fame displays classic and modern day supercar icons. It's a rare combination of some of the most desirable cars on the planet and includes a Bugatti Veyron, Gumpert Apollo, McLaren F1, Lamborghini Miura, Ferrari Enzo just to name a few. In other areas of the show visitors can find displays of classic cars, a special showground with performances and music, an indoor track and many shops selling tuning parts and car related objects.
Visit the Essen Motorshow from today until the 7th of December 2008 (open from 10:00 – 18:00 on weekdays and from 09:00 – 18:00 in the weekends). More information can be found at the Essen Motorshow website: essen-motorshow.de.
More photos coming soon!