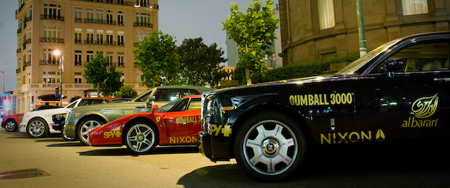 The wait is over, today the Gumball 3000 flag drops in San Francisco and sends the teams and their precious supercars on their way. Last night some of the Gumball cars were on display in front of the Fairmont Hotel in San Francisco and our friends from San Francisco took some pictures of the supercars while the Gumballers enjoyed the kick off party at Club Temple.
This year it will be harder then ever to tell who's who and what's going on. For a fact only a small number of cars will make their way over to Asia, a majority of the participants signed up for just the US leg of the rally. To make it even more confusing for the rally fans, Gumball invited former Gumballers and other supercar owners to display their cars at the various checkpoints and parade with the rallying participants. So don't worry if you see a supercar with Gumball livery at one checkpoint and it doesn't appear at the next, it didn't crash, it just wasn't on the rally…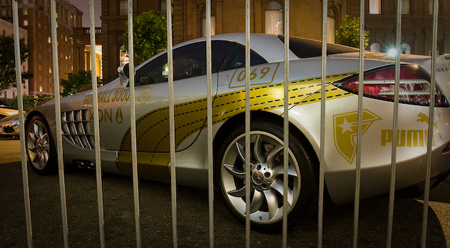 Gumball 3000 is famed for it's lineup of rare and exotic supercars, this year is a bit different with more American muscle and less rare European exotics, but it's still very impressive. From Maximillion Cooper's Jaguar XJ220 to David Hasselhoff's KITT, it's all there.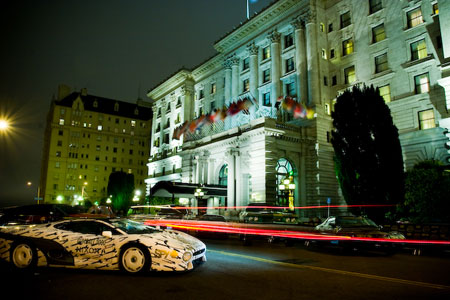 Images copyright to Michael Ballestamon & Taimenson.
For the latest Gumball 2008 news & media visit our Gumball 2008 forum!