GTspirit Garage offers an in-depth look into our project sports or luxury cars and the experience of owning, tuning and customizing a sports or luxury vehicle. GTspirit is all about exclusive sport cars and now there is a garage where you can follow the progress of our projects.
The list below shows all the cars that entered and left our garage over the past months.
---
Lamborghini Gallardo SE Twin-Turbo Project by Bradan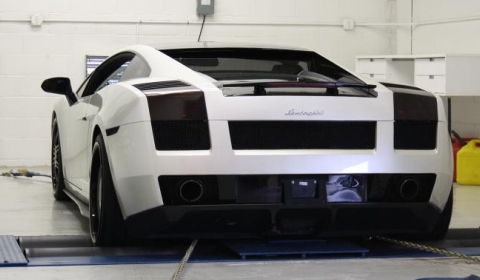 US car specialist Bradan has been commissioned to build a twin-turbo conversion for a 2006 Lamborghini Gallardo SE. The goal of this project is to reliably increase the engines power output to 750-800 all wheel horsepower using 93 octane fuel.
The engine will be rebuilt and reinforced internally to handle the increased boost pressure. A turbo system will be designed and engineered to build power in a similar fashion to the OEM power curve. The full process will be documented step-by-step to show what is involved in such a project and show our capabilities. We from GTspirit follow Bradan in their process and share with you the latest information on the development and rebuild in GTspirit Garage.
Check out the complete story of the project right here!
---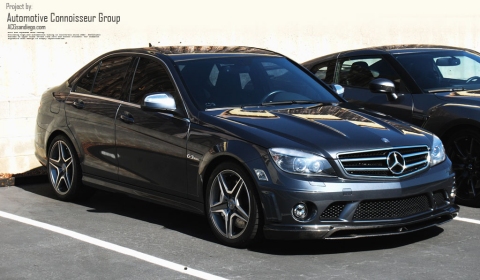 One of our US members to the GTspirit Garage is this Mercedes-Benz C63 AMG tuned with a "money no object" approach. The Automotive Connoisseur Group is the tuner of this particular AMG family member and an automotive shop specializing in high-end European cars, exotics and a select group of Japanese cars. The US tuner from San Diego will be concentrating on the car's interior, exterior and the exhaust tune. Read more about the project right here.
---
2012 Nissan R35 GT-R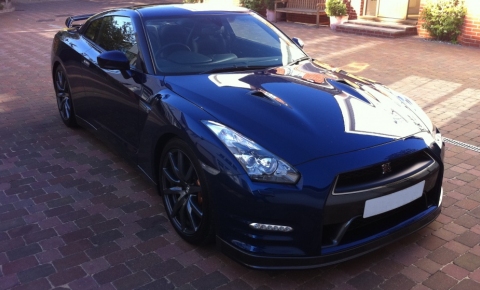 The Nissan GT-R is a sports car produced by Nissan. The revised GT-R (2011 model year, 2012 model year for the US) features an engine with revised mapping, changes to valve timing, larger inlets and a revised exhaust system which boosts rated power to 530bhp and 612Nm of torque from 3,200 to 6,000rpm.
The Nissan GT-R with 530bhp in our GTspirit garage belongs to the first GTspirit ambassador. Apart from GTspirit ambassador he is co-owner of one of the UK's most exclusive car communities; PureGT and has attended many trackdays and events over the years. Previous cars in his collection included a white Audi R8 V10 Spyder, Porsche 997 GT2, Shelby GT500 and Vauxhall Bathurst among others.
---
MINI Cooper S JCW
Time in garage: 28-02-2007 to 20-08-2011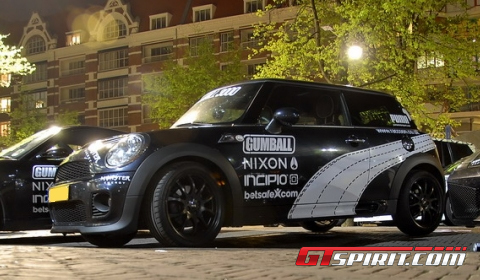 Our chief editor drove this MINI Cooper S JCW Mk II until August 2011 and it took him all over Europe on various events. The black Mini saw some of the best driving roads in Europe and attended several rallies like the Gumball 3000, Race2Raise and Torpedo Run.
Power comes from a JCW tuned 1.6 twin-scroll turbocharged engine producing just shy of 200hp. Top speed exceeds 230km/h (verified). Over the past years the car has been upgraded with various OEM upgrades including the JCW body kit, JCW stick shift and JCW engine tuning. The black Mini JCW has black 18 inch JCW R105 wheels with Pirelli tyres.
---
Audi S8
Time in garage: 18-12-2008 to 20-08-2011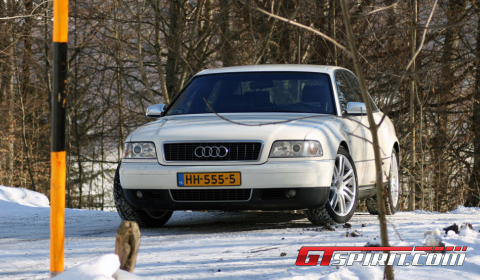 Our crew limousine! This particular model Audi S8 featured in the hit film 'Ronin' was considered the GTspirit company car. Our chief editor's white Audi S8 was used to visit car shows, road tests and other events with the GTspirit team.
Under the hood lies the famous 4.2 liter V8 with an output of 360hp. Thanks to Audi's famous Quattro four-wheel drive system the two tonnes weighing S8 has perfect traction in any condition. And it takes a crew of four with luggage and camera equipment to any car show in Europe fast and comfortably.
---