A very rare hypercar hit the market recently. This SSC Ultimate Aero was listed for sale on Du Pont Registry. For those that don't remember the Ultimate Aero, it held the Guinness World Record for the fastest production car from 2007 to 2010 with a speed of 256.18 mph (412.28 km/h).
The SSC Ultimate Aero was developed under Jerod Shelby to beat the Bugatti Veyron. This particular version is the Ultimate Aero, one of the final iterations of the SSC platform. It uses a 6.3 litre V8 engine and produces around 1,300 hp with torque of 1,112 lb ft. Over the standard model, this version benefitted from increased airflow, better aerodynamics and an aero brake system.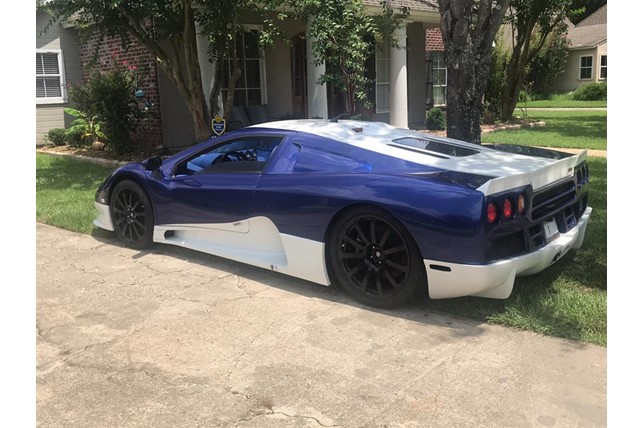 The version listed on Du Pont Registry has an asking price of $225,000 and is located in Baton Rouge, Louisiana. It's not known how many SSC Ultimate Aero's were produced. We don't see very many of the so, at a guess, we suspect the total number to be less than 100.
As for the Company, SSC North America has been relatively quiet since 2013 when the Ultimate Aero went out of production. The company is still going, based in West Richland, Washington. The company burst back onto the scene in recent weeks with the announcement that they will be displaying at Pebble Beach over the weekend.
We are expecting to see the SSC Tuatara unveiled, a car that SSC have been working on since 2011. Pictures of an engine have been released over the past few weeks, a twin turbocharged V8 unit. The original Tuatara specification called for a 6.9-liter twin-turbo V8 producing 1,350 horsepower and 1,280 lb-ft of torque, it remains to be seen if this is what SSC have finally produced!