Porsche have officially announced that the production version of the Mission E will use the name Taycan. The Porsche Taycan will be the first pure electric Porsche and is set to be released next year. The concept has been around for some time.
The Porsche Mission E was officially unveiled in 2015 at the Frankfurt Motor Show. Since then, Porsche have been engineering the four-door electric model which is expected to sporn an entire model range alongside the Panamera with roughly similar price tags.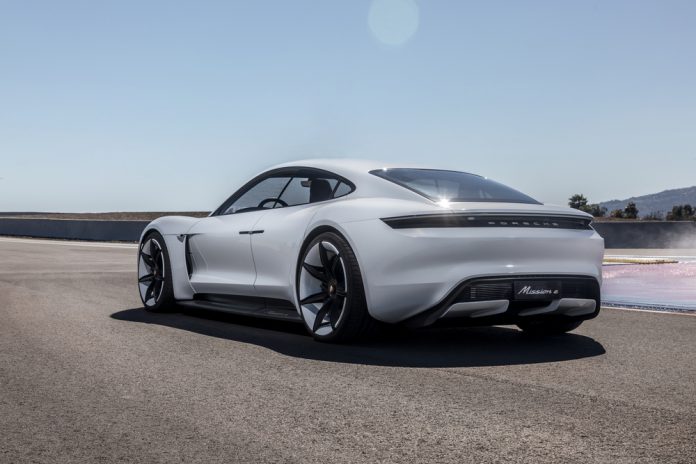 Porsche have confirmed that the Taycan will get two permanently activated synchronous motors generating over 600 hp. That level of power should be good for a 100 km/h sprint time well under 3.5 seconds. Whats more, it should manage 300 miles of range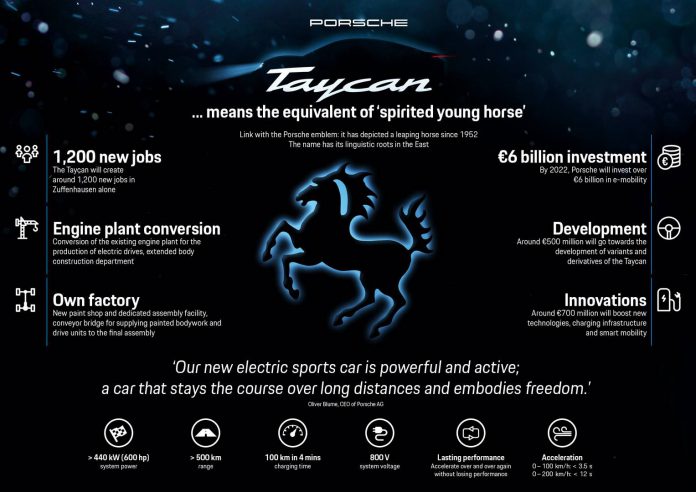 Much like other manufacturers Porsche plans to invest more than 6 billion Euros in electromobility by 2022. That level of investment is hoped to expand Porsche's offering and put them ahead of the competition, The Taycan is set to receive 500 million Euros of that funding.
Although it looks like a Panamera, the Porsche Taycan will get a bespoke platform built around the electric drivetrain. It should be produced in Porsche's Zuffenhausen plant next year with a projected production of around 15,000-20,000 units per year.