The movie industry has the Academy Awards and Golden Globes. Music has the Grammy and MTV VMAs. Food has Michelin. Anyone involved in any of these three industries looks up the these awards as being the ultimate, the pinnacle, the best accolades that most will aim to achieve. I find myself in Hungary's capital city – Budapest – for an awards ceremony as glamorous as they come. There are red carpets, champagne flutes and celebrities sauntering effortlessly around one another greeting each other with double cheek kisses and gleaming pearly whites. Welcome to the Michelin Guide Main Cities Of Europe Awards 2018.
The Michelin Awards travel the world and this years circus concluded in Budapest. The star studded guest list was spattered with A-list foodies such as Mitsuhiro Araki, Niall Keating and Raymond Blanc. Monsieur Blanc headed the table I sat behind at dinner on the first evening that was hosted at Michlin Starred Costes Downtown. Apparently dreams really do come true…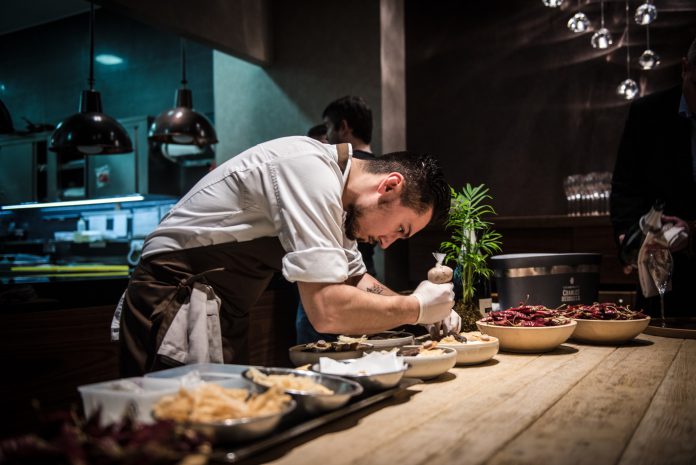 The guide itself is something I am sure you are familiar with – It is designed to select the best restaurants and hotels in the 31 countries it covers, providing a showcase of gourmet dining around the world. It highlights the culinary highlights of different countries, as well as new trends and emerging young chefs.
The restaurants listed in the guide do not all hold Michlin Stars. The majority of establishments have been highlighted for their outstanding culinary creations and consistency. Many associate the restaurants in the guide to pack eye watering prices, on the contrary, there are a range of different price ranges and something for everyone. This is backed by the rigorous selection method and long-standing knowledge of the hospitality industry, the guide provides customers with a unique expertise that enables it to offer them a quality service.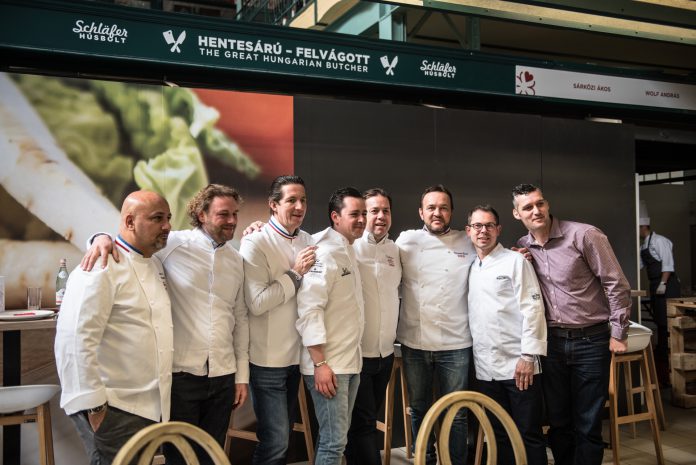 The award ceremony itself is an emotional and touching event. Emotions run high and chefs, who have not been informed that they have won an award, take the to the stage to be adorned with their chefs whites and a copy of the guide in which they are featured/starred. This is often a life changing moment as exposure from the Michelin Guide is invaluable. More than anything, being a part of the guide pays testament to the hard work, innovation and creativity that must be demonstrated. Watching full grown adults thank their families and friends with teary eyes tugs at the heartstrings.
Many thanks to Michelin for the unprecedented access to the awards. I can only hope to tick of more starred restaurants before the next awards ceremony!