We saw the McLaren Senna shortly before Christmas. It was a parting gift to 2017 for the British company. Having managed to launch the incredibly successful 720S and push sales of it's 570S and 540C to record levels, it is fair to say that 2017 was McLaren's best year yet.
What the official launch of the Senna lacked was figures. These arrived last week ahead of its official debut at the Geneva Motor Show 2018 which starts on 06 March 2018. All 500 copies are sold out. McLaren now have the difficult task of building these track-focused machines; a 300-hour process per car!
To give you some of the headline figures, the Body design, rear wing and active aero (front and rear) aid in generating as much as 800 kg of downforce at 250 km/h (155 mph). Acceleration from 0-200 km/h (124 mph) takes just 6.8 seconds; 100 km/h (62 mph), 2.8 seconds. Top speed is an impressive 340 km/h (211 mph).
The McLaren Senna is the lightest road car McLaren has built since the F1. It weighs in at 1,198 kg, giving it a power-to-weight ratio of 668 PS (659 bhp) per tonne. Under the hood sits McLaren's 4.0 litre twin-turbocharged V8, producing an impressive 800 PS (789 bhp) and 800 Nm of torque. McLaren's most powerful internal combustion engine.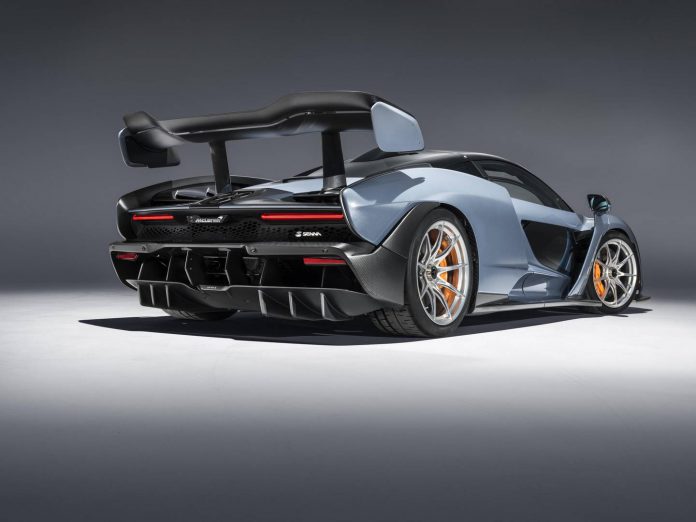 The McLaren Senna will cost the lucky 500 customers £750,000 including UK taxes. The final car was actually auctioned off last year at the unveil for a winning bid of £2 million. All of the proceeds from that sale went to the Ayrton Senna Institute, a non-profit organisation dedicated to providing education for nearly two million unprivileged children and youngsters in Brazil.