Land Rover have officially released 2018 model year updates for the Range Rover Sport. The release includes a brand new Plug-in-Hybrid version, the first such model for Land Rover. It also includes a more powerful Range Rover Sport SVR with a controversial set of visual updates.
The announcement of the Range Rover Sport P400e brings JLR to the cutting edge of the SUV market. The powertrain combines a 2.0 litre four-cylinder petrol engine with an 85kW electric motor but makes no compromise for performance. The P400e is said to put out the equivalent of 404 hp with an impressive 101 mpg and 64g/km of emissions.
In fully electric mode, the P400e is able to manage a range of 31 miles. With the four-wheel drive system, 0 to 60 mph is possible in just 6.3 seconds with a top speed of 137 mph.
The power reserves for the electronic motor come from a 13.1 kWh high-voltage lithium-ion battery. The 2.0-litre Ingenium petrol engine is mounted longitudinally, with the electric motor housed on the transmission at the centre of the Sport along with a 7kW on-board charger. The charging cable is at the front while the battery is mounted at the rear beneath the boot floor. Rapid charging using a 32 amp wall box means a full charge can take as little as 2 hours 45 minutes. A 10 amp supply takes 7 hours 30 minutes.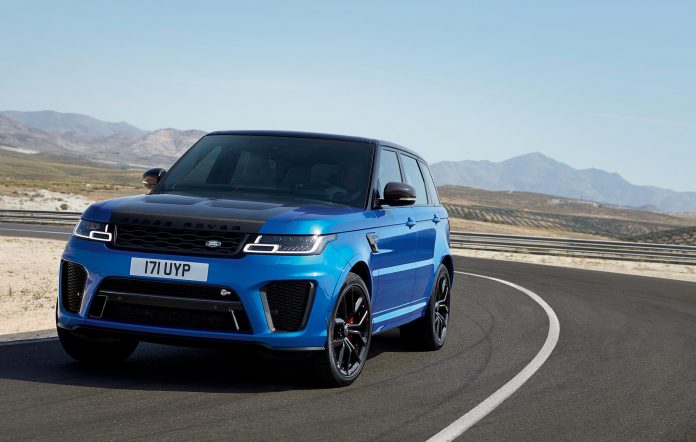 Naturally, the Range Rover Sport P400e gets its own driving modes including a Parallel Hybrid mode which combines the petrol and electronic drive and an EV mode which enables sole electronic use.
The performance model, the Range Rover Sport SVR, gets a boost in power up to 575 hp. This cuts the 0 to 60 mph sprint time to just 4.3 seconds. The updates include a rather divisive carbon fibre bonnet.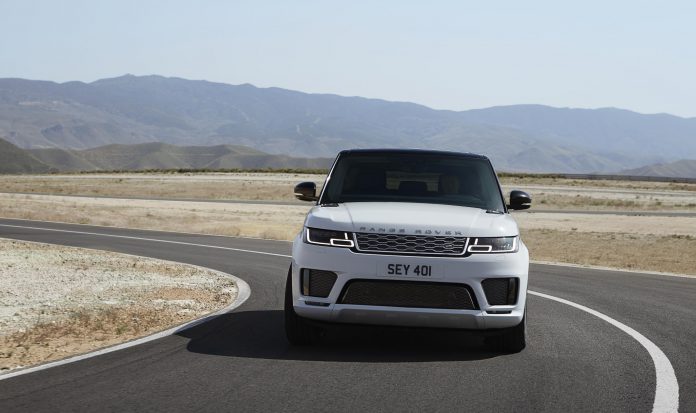 On the outside, Land Rover have developed a new Matrix Pixel LED headlight together with a redesigned grille. This is exclusive to the hybrid model. As part of the 2018 model year updates, the Sport will receive JLR's latest infotainment system, Touch Pro Duo. It features two 10 inch touchscreens. The Sport is also fitted with 12 power points including two domestic pug sockets!
The new Range Rover Sport model range will include Ingenium four-cylinder, V6 and V8 petrol and diesel engines alongside the above models. Land Rover's press release tells us that Range Rover Sport sales are now in excess of 732,000 since 2005. The current model alone accounts for 50,000 of those.