As a tribute to the Lego Speed Champions AMG GT3 we joined Mercedes Benz on a road trip from the Nürburgring to the Lego factory in Billund, Denmark. For this occasion Mercedes wrapped an AMG GT in the same livery as the Speed Champions car. Together with another AMG GT and a GLE63S our journey begins.
The first leg of our trip we mainly focused on driving and not so much on content production. After roughly 500 km with an average speed that suits the Autobahn we decided to call it a day and rest up for an early depart the next morning.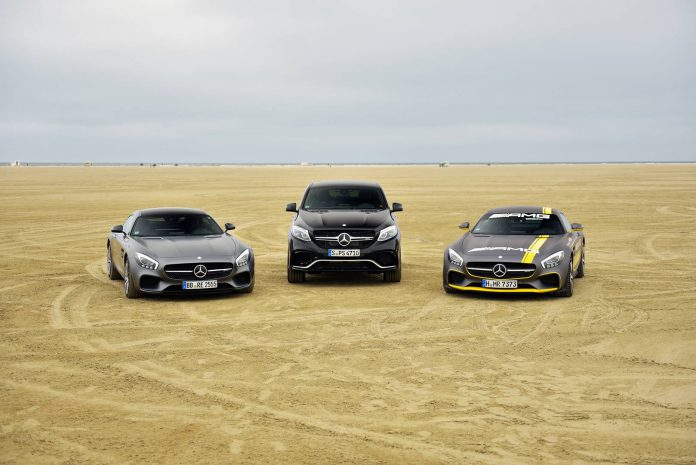 Life's a beach
Early next morning we drive from Hamburg to Billund in Denmark. Along the way we enjoy the amazing nature and country roads. One thing Denmark is known for are their great roads, and we make sure to use them to their full potential. We find some nice roads to create some content. Helix4Motion, who are making a short film about the road trip would like to make some footage at the beach. Little did we know that we would be driving and drifting ON the beach. When we arrived, an Aston Martin Vanquish was already playing around in the sand. This was definitely an experience to never forget. After getting the footage, we needed, we decided to drift some more and continue our way towards Billund.
Speed Champions
The next day is all about the Speed Champions GT3 car from Lego. Craig Callum, designer manager of the Speed Champions series gives us a tour around the factory and the idea behind the already legendary toy cars. Mercedes-Benz did a nice livestream video which can be found here
The cool thing about the GT3 car from Lego is that it's built from standard Lego bricks so basically anyone is able to build them from scratch. Lego has however been kind enough to give us some of the GT3 cars for you to win. Keep an eye out on our social channels (Instagram and Facebook) the upcoming days for your chance to win one of these awesome cars!
We would like to thank the team of Lego and Mercedes-Benz for making this an epic journey once again.