The new Audi R8 LMS GT4 is the third racing model from Audi Sport after the R8 LMS GT3 and the RS3 LMS TCR. Like the name suggests, the car has been specifically built for GT4 racing series around the world, a series that has gained more popularity over the last few years.
The Audi R8 LMS GT4 will join the likes of the McLaren 570S GT4, Aston Martin Vantage N24, Porsche Cayman GT4 and more. In the GT4 European Series, the Audi TT has already ventured in this category under private teams. In North America, IMSA has a category for GT4 cars as well, there are over 13 racing series in the world where GT4 spec cars can compete. As such, the new Audi R8 LMS GT4 will be available to customers from North America, Asia, Australia and Europe.
It shares over 60% of its parts with the road going Audi R8 Coupe. That means the 5.2L V10 engine is still in place, now developing 495 hp and 550 nm of torque. Top speed is rated at 250 km/h and a 0-100 km/h time in less than 4 seconds. As you would expect, the car is very light with a dry weight of only 1,460 kg.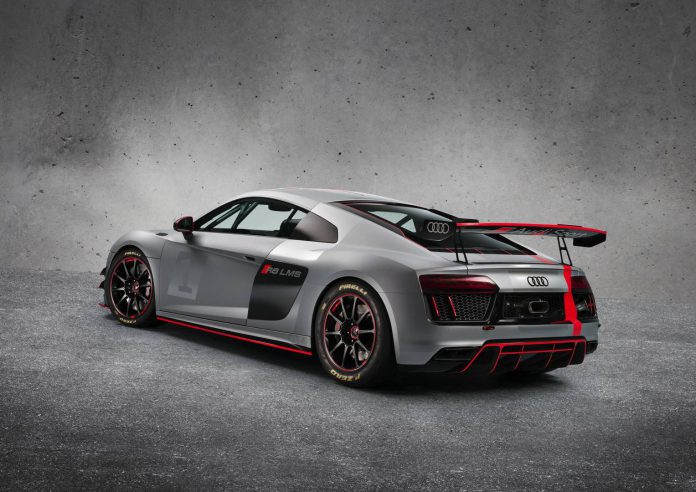 Stephan Winkelmann, Managing Director of Audi Sport GmbH said, "Audi Sport GmbH is one of the leading manufacturers offering cars in the GT3 and TCR customer sport categories. Now we're targeting the GT4 class at exactly the right time. These fast-growing business segments and the DNA shared by our racecars and production vehicles underscore our ambition to become a true global player in the high-performance league."