The 2017 FIA WEC season is just around the corner with The Prologue currently underway at Monza. Both Porsche and Toyota used this moment to debut their 2017 LMP1 challengers, the Porsche 919 Hybrid and Toyota TS050 Hybrid.
Porsche says the 919 Hybrid has updates amounting to 70% of new parts over the previous car. The German manufacturer is the reigning FIA WEC champion and will be defending the manufacturer and drivers titles for the second time in a row, they won both the 2015 and 2016 championships.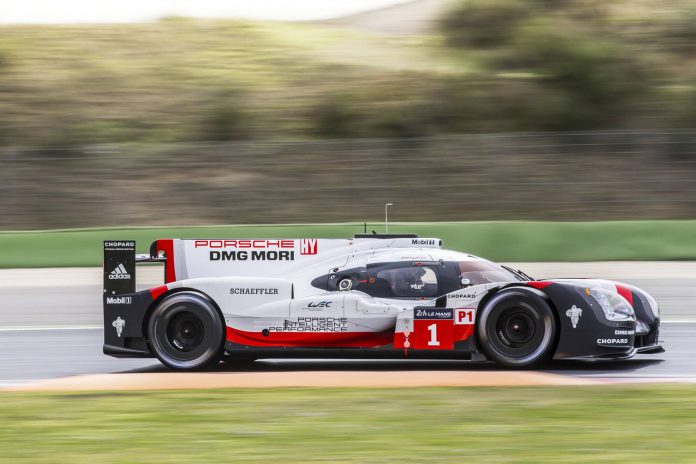 WEC rules for the 2017 season are tougher than before, particularly on the area of speed. The downforce is much lower than and cars will corner at lower speeds, thereby increasing the lap times. That said, expect to see slower lap times than the previous season by up to 4 seconds per lap.
Teams will only have two aerodynamic packages as opposed to three, tire sets have also been reduced to three per race. All this has resulted to drastic measures, forcing each team to come up with ways to make up for the slow speeds as well as building more enduring cars. The use of two aero packages instead of three is also a cost effective measure in favor of all teams.
For Porsche, one of the aero packages has been specifically designed for Le Mans, to allow higher speeds on the long straights. The powertrain has received updates as well, but the logic behind the hybrid engine remains the same. The 2.0L V4 combustion engine produces 500hp that is routed to the rear wheels. There are two energy recovery systems, Kinetic Energy Recovery System (KERS) and Exhaust Energy Recovery System (EERS). The same concept used in F1, but in WEC, the Porsche is the only one that can recover energy while under braking and also during acceleration. The ERS gives an additional 400hp to make up for a total of 900hp.