The Mercedes-Benz CLS-Class is one of the older models in Mercedes-Benz's current line up. It is due for replacement in the summer of 2018. Test mules have recently began circulating as the replacement program gears up. This particular example was spotted testing with a huge amount of camouflage.
It is expected, despite rumours to the contrary, that the Mercedes-Benz CLS-Class will keep its current model designation. Some had speculated that, given its E-Class routes, the CLS-Class would become the CLE-Class for the next generation model. We are informed that this will not be the case.
Next Gen 2018 Mercedes-Benz CLS
These photos are our best view yet of the CLS-Class successor model. Give the high levels of camouflage, it is difficult to glean any new information on the coupe-styled sedan. What we see is a new set of headlights and taillights at the very least. The camouflage does a successful job of hiding the real information.
Under the bonnet, there are expected to be bog changes. V6 models will make way for in-line 6-cylinder models. The noisy 2.1-litre four-cylinder turbodiesels will also be replaced by a more refined and less thirsty 2-litre unit.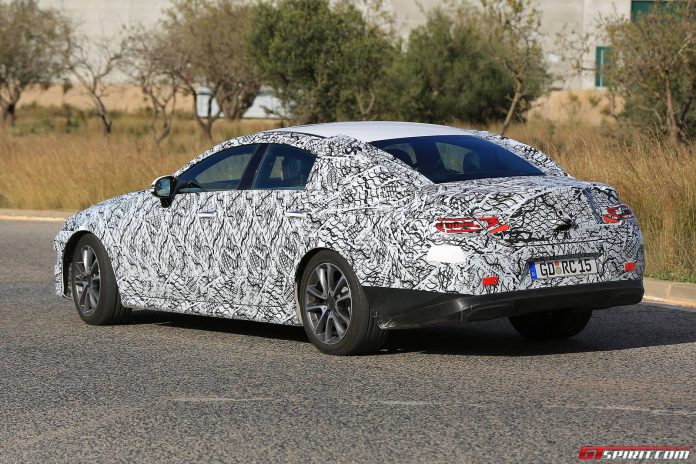 Inside, expect the CLS-Class to come fitted with many of the technological highlights which have made the S-Class and E-Class models a run-away success. Autonomous driving features and dual interior displays. We're expecting the 2018 Mercedes-Benz CLS to be available exclusively as a four-door coupe. There will be no CLS Shooting Brake successor.