While the Mansory Bentley Bentayga has already been spotted on the streets of London a couple of times over the course of the past few months, the exclusive tuner has now disclosed official details on their bespoke version of the luxury British SUV.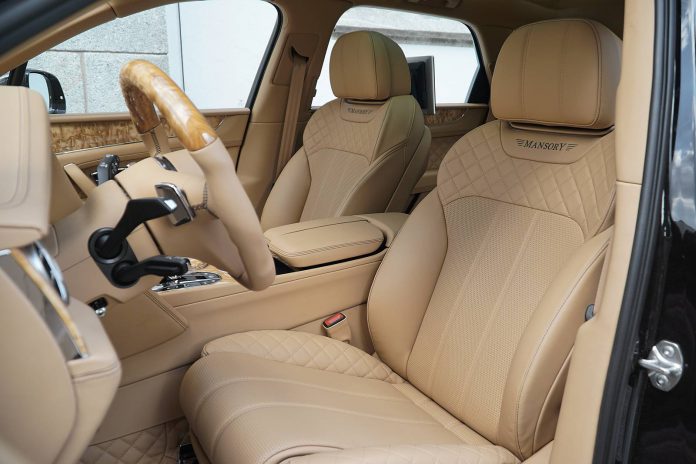 The Mansory Bentayga, which is available in a variety of specifications and colors, has a reworked nose with integrated carbon fiber front splitter and additional LED daytime running lights. The front grille is similarly finished in carbon fiber, just like the entire front hood.
The rear of the Bentayga received a striking make-over as well, with a custom spoiler reducing lift on the rear axle of the car. All in black, a custom rear diffusor has been mounted on that entails the SUV's custom sports exhaust. Finishing touch are the new lightweight wheels called 'Y5/1'. Narrow spokes of the wheels enable optimal dissipation of the frictional heat generated by the brakes whilst contributing to the Bentayga's dynamic looks.
While at Mansory usually a lot of time is spent on the exterior in order to make a car stand out, the Bavarian tuner brand certainly doesn't overlook the engine bay. Increased performance of the Bentley's massive W12 is at the heart of their bespoke creation. The Bentayga's output has been raised to a blistering 701 hp (515 kW) and 1050 Nm of torque.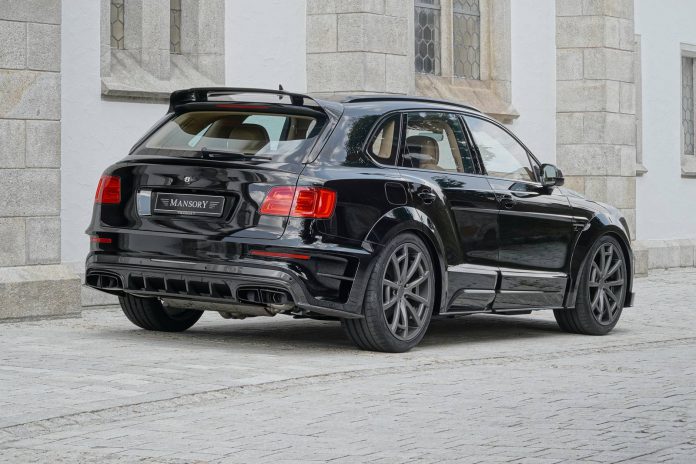 The Bentayga quickly made name for itself besides being one of the most luxurious SUV's on the market, also the fastest by production spec. Mansory have managed to make the British SUV even faster through their refinement program, with the Bentley now having an approximate top speed of 10 km/h faster than the original factory stated top speed, which reads 301 km/h.
Mansory has a comprehensive in-house interior line as well, ensuring customers can spec the interior of their Bentayga in the most lavish and extravagant of ways. Highlighted examples for the Bentayga in specific comprise an aluminum pedal set, redesigned airbag steering wheel, and individually stitched floor mats.
Now check out the full gallery below!
700hp Bentley Bentayga by Mansory