You may remember this article from a while ago informing you on who bought the first ever Koenigsegg One:1. On a recent trip to the French Riviera we actually managed to get hold of the owner of the rare Swedish hypercar, Carina Lima, and set up a photoshoot in Monaco. How cool is that?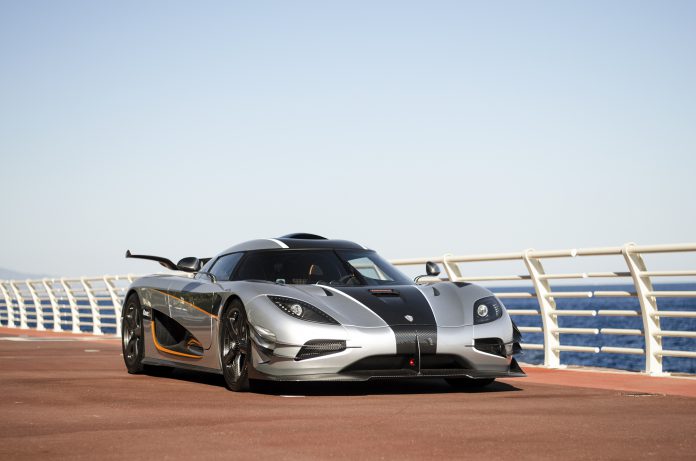 Carina, who was happy to take her Koenigsegg out for a brief shoot, met us at the location of our choice near the Monaco Heliport. The futuristic design of the highly limited hypercar blends in well with aviation design and the view of the Mediterranean sea from this location is just perfect.
Shortly after preparing our gear an unmistakable sound rocked the nearby street and the grey Koenigsegg One:1 swiftly made its appearance. After parking up, Carina exited the One:1 entirely in style: a flashy bikini and matching flip-flops. It became immediately clear that we weren't dealing with the average hypercar owner, for as far there is anything such as an 'average hypercar owner'.
Having made acquaintance we get talking about a variety of things including why she purchased the One:1. In case you did not know, Carina managed to get her hands on the prototype Koenigsegg One:1, the very first to leave the factory in Angelsholm, Sweden. It boasts chassis number #106 and most of you will probably recognize it from a documentary that is currently available on Netflix. It's called 'APEX: The Story of the Hypercar' and we can definitely recommend it.
The Koenigsegg One:1 #106 in Monaco by Thom van der Noord / GTspirit.com
For Carina there is currently no other car that can match the mind-blowing looks of the Koenigsegg One:1. 'These kind of lines and design, you cannot find it on any other car', she told us while discussing the car. The mighty Koenigsegg One:1 thanks its name to its power-to-weight ratio. For every kilogram of its curb weight there is one horsepower of engine output. The 1,360 kg weighing hypercar therefore produces a massive 1360 hp making it fit for top speeds above 400 km/h easily.
She indicated her interest in the hypercar well before acquiring it late last year. As expected with such a rare car, she wasn't the only contender and the sales price of the One:1 was driven up to an insane $6 million. As it happens, she is quite familiar with Koenigsegg having previously owned an Agera R. This fact may very well have been the deciding factor in choosing who was ultimately eligible for purchasing the One:1.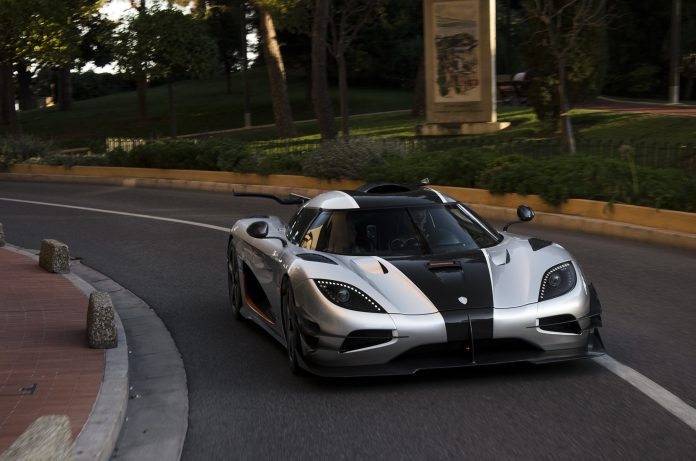 So besides the limited build of just seven examples, one of which is currently in the workshop after crashing on the Nürburgring during another record attempt, what makes this hypercar so special and justifies the matching price tag? Well, standing in front of it in person and having seen it roam through the streets of tropical Monaco gives you a pretty solid idea. Instead of looking for the pristine carbon fiber elements as you do with other exclusive cars, your time is probably better spent finding components that are not made out of the fancy lightweight material on this car. From the massive wing at the rear to the car's sideskirts and from the rear diffusor to the car's monocoque, all of it is constructed out of carbon fiber and accounts for the car's impressive curb weight.
Asking Carina how much she's driven it over the past few months she answers 'not too much, I have occasionally taken the car out for a drive around Monaco', which makes sense given the insane value of the car. As you may know Carina is a professional racing driver in the Super Trofeo and we asked her whether she was planning on taking the hypercar to the track anytime soon. She indicated that there are no track plans currently on the agenda. In fact, halfway September the car is going on transport to world renowned Koenigsegg dealer SuperVettura in the U.K. where it will be stored for an undisclosed amount of time.
Koenigsegg One:1 #106 by Niels Stolte / GTspirit.com
As our conversation progressed we asked her a couple of times to re-park the car so we could photograph it from different angles. She was glad to do so, giving away a little show for the growing group of bystanders revving the Egg to its max. As all spectators were left stunned by the whirring turbo sound courtesy of the heavily turbocharged 5.0-liter V8, we continue our conversation and get more into her interests and hobbies. She is mostly known for racing the Lamborghini Huracán GT3 in the Super Trofeo, explaining her passion for cars in general. On the side she likes to stay fit and spends quite a bit of time in the gym doing combat sports such as Muay Thai, while also having a five-year old son to attend to. Staying busy is something she values very much she said, 'I like to do so many different things and be active in general, I'm not the type of person that likes to sit still. Years ago I was really into photography as well, I mainly photographed people and models'.
Getting back to cars, we couldn't leave without asking if she owns any other special cars. Without disclosing any details, aside from the Koenigsegg she has a rich portfolio that includes Porsche, Mercedes-Benz and Lamborghini. Furthermore Carina had a rather interesting story to share with us, as apparently she has another Koenigsegg on order. None other than a Koenigsegg Agera RS should soon make its way to her garage. While it's amazing to have such cars at your disposal, she commented: 'I have various special cars but at the end of the day I just love to get behind the wheel of my manual Mini John Cooper Works and go for a drive, for me that is when I enjoy driving the most'.
Finally it was time to get some photos with Carina and the One:1, as we asked her to pose with the car. As a testament to her somewhat eccentric, yet open and kind character, she decided to climb on the car's roof as opposed to the ordinary and conventional pose next to the car. Wrapping up the photoshoot shortly afterwards we concluded by going for a final drive through the heart of Monaco and take a few last tracking shots. Our drive through Monaco quickly escalated into what probably became one of the most epic car chases of our lives, blasting through Monaco's F1 tunnel on our way to the final stop: the Monaco beach club.
Koenigsegg One:1 #106 in Monaco by Thom van der Noord / GTspirit.com
Still smiling we got out of the car as Carina parked up the Koenigsegg One:1 next to her Brabus G-Class, an absolutely breathtaking combo! We said our goodbyes and made our way back into the city soon after. Thank you for an unforgettable experience Carina Lima, it was a pleasure meeting you. Make sure to give her some love on Instagram as she regularly posts updates of her insane car collection!