From the depths of the GTSpirit weird and wonderful box, we have the fastest Ferrari in the world. OK, it may not be an actual Ferrari but the spirit is there. This Canadian creation has taken on the form of the legendary Ferrari Enzo. However, this is an Enzo on steroids.  The power comes from two Rolls Royce jet engines, pushing the car to 295 km/h more than its road-going inspiration. It's therefore fittingly named Insanity.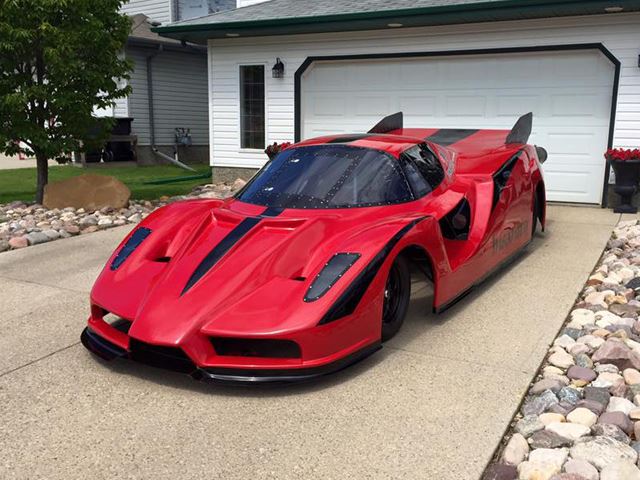 The cost of this? $90,000 Canadian (around US$69,000) to build. At one point money got so tight, the owner had to sell his Corvette. The price may seem steep but, compared to the million dollar Enzo, it's a bargain. As for creature comforts you have to go without some of the more luxurious features in modern Ferraris, such as air conditioning, sat nav, cup holders and a door.
This car is the work of Ryan McQueen – a Canadian with absolutely no experience for the project at all.  After five years, this is the result. The car is now regularly shown at auto shows all around the States.