HTP Motorsport was unstoppable at the Blancpain GT Series Endurance Cup at the Silverstone circuit in the UK. The #84 Mercedes-AMG GT3 of took the chequered flag after 3 hours of racing lifting the team to the top of the Blancpain GT Series Teams standings. The car was driven by Maxi Buhk, Dominik Baumann and Jazeman Jaafar – Buhk and Baumann now lead the overall drivers' standings.
The fight for second place was won by two brothers Laurens Vanthoor and Dries Vanthoor joined by Fred Vervisch in the successful #1 Audi R8 LMS of Belgian Audi Club Team WRT. Third place went to pole starters, Mirko Bortolotti, Rolf Ineichen and Jeroen Bleekemolen
In the #16 GRT Grasser Racing Team Lamborghini Huracan.
Bortolotti converted his pole into an early lead in the #16 Huracan GT3, fending off a persistent ISR Audi R8 LMS from time to time. He lost his lead due to distractions from traffic upon which the #84 Mercedes and #1 Audi swept past him in what would eventually become a final battle of the heavyweights.
The Mercedes and Audi was separated by a mere 2.5s or less for most part of the race, the more Buhk pushed the quicker Vanthoor closed in and the cycle looped in that manner for quite some time until the safety car was deployed in the final 40 minutes. When the race restarted, Buhk opened up a safe gap that allowed him to claim the victory, Vanthoor flashed across the line 0.9s later.
Blancpain GT Series Endurance Series - Silverstone 2016
Fourth place went to the #99 BMW M6 GT3 of Rowe Racing piloted by DTM driver Maxime Martin, joined by Alexander Sims and Philipp Eng. The position was taken from the #85 Mercedes-AMG GT3 of HTP Motorsport during the safety car and race restart hustle period, the Mercedes finished fifth eventually. Garage 59 McLaren 650S GT3 of Rob Bell, Come Ledogar and Shane Van Gisbergen finished in sixth place ahead of the Sainteloc Racing Audi R8 LMS.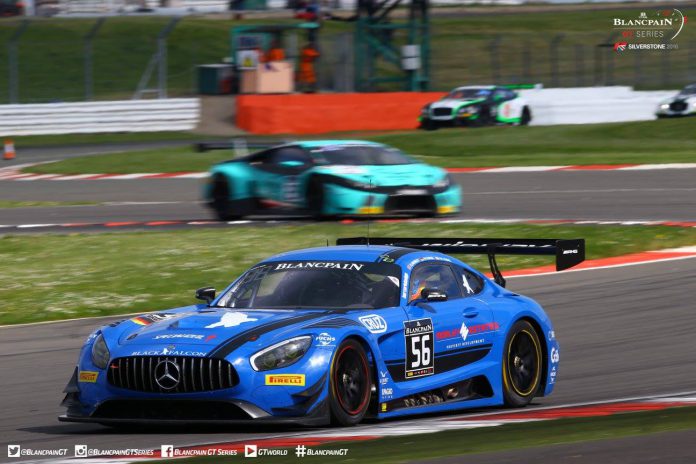 Mercedes collected another win in the PRO-Am class thanks to Black Falcon with their #56 Mercedes-AMG GT3 driven by Oliver Morley, Miguel Toril and Maro Engel. P2 in this category went to Oman Racing Team comprising of Ahmad Al Harthy, Devon Modell and Jonathan Adam in the #44 Aston Martin Vantage GT3. ISR collected the final win in PRO-Am cup with their #74 Audi R8 LMS.
In the Am Cup, Rinaldi Racing stole the show with their #488 Ferrari 488 GT3 driven by Stef Vancampenhoudt and Pierre Ehret. And another victory for Mercedes with AKKA ASP who claimed P2 in this class with the #87 Mercedes-AMG GT3 piloted by Maurice Ricci, Jean-Luc Beaubelique and Gilles Vannelet. Third place went to the #69 ARC Bratislava Lamborghini Huracan GT3.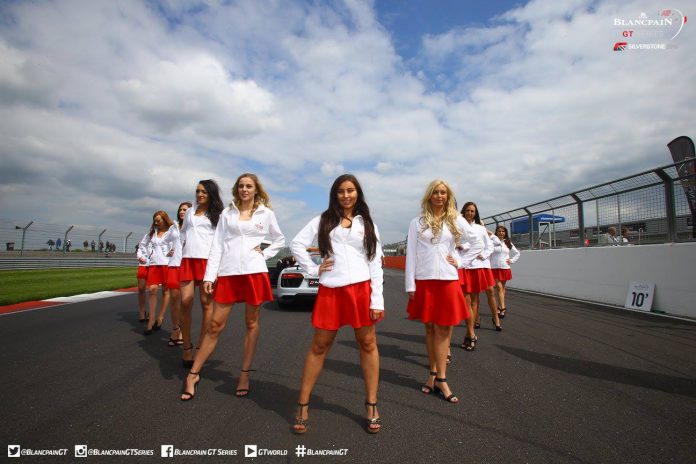 The Circuit Paul Ricard 1000km race is the next event on the Blancpain GT Series calendar schedule to take place on June 24.