A brand new Koenigsegg Agera RS hypercar was registered in Singapore yesterday. The limited built Swedish hypercar cost the new owner a hefty 6.6 million Singapore Dollars, which when converted to US dollars is estimated at a cool $5 million.
Of the Koenigsegg Agera RS only 25 will be built, of which 10 were already sold before the car's first official showing at the 2015 Geneva Motor Show. As you may know the Agera RS is the more extreme track-oriented model based off the 'regular' Agera S and R models. Despite it being the ultimate track toy, it's perfectly legal to drive the RS on the road too.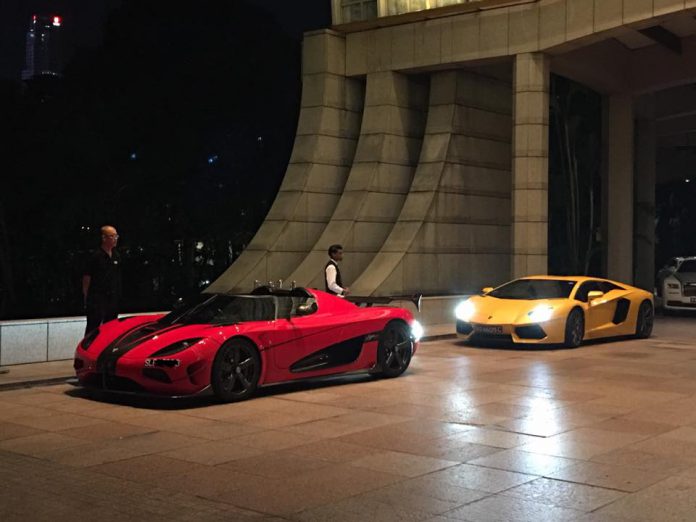 Powering the lightweight hypercar is Koenigsegg's 5.0-liter twin-turbo V8 producing a menacing 1180 hp and 1280 Nm of peak torque at 4100 rpm and higher. Linked to the power plant is a 7-speed dual clutch automatic transmission with obligatory paddle shifts. The Koenigsegg Agera RS is sure to hit 100 km/h in just 2.5 seconds and tops out somewhere North of 400 km/h.
As mentioned before, this specific Koenigsegg Agera RS was shipped to Singapore just recently and officially registered yesterday with chassis number #119. What do you think of the specs on this particular Agera RS? Let us know in the comments below!
Photo credit feature image: ZenBalboniPhotography