The Mercedes-Benz CLK GTR remains as one of the coolest cars to ever roll off the Mercedes-Benz assembly line.
So what would make a CLK GTR even cooler? How about a beautiful set of satin black HRE wheels. These HRE P103 in Satin Black perfectly match the sporting pedigree of the car while also adding a welcome touch of style.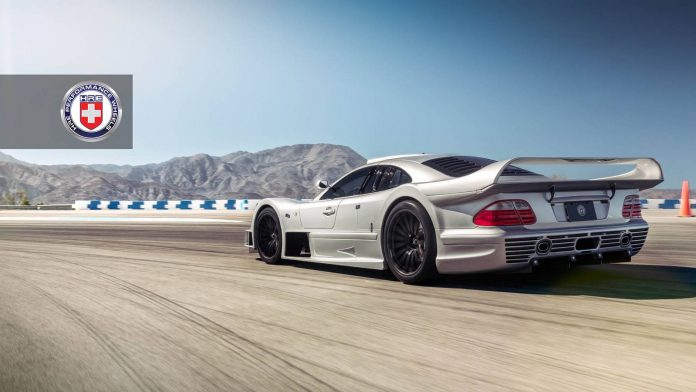 The Mercedes-Benz CLK GTR has a long, proud and very rich history with the car first being built specifically for endurance racing. When time came for the CLK LM to replace the Mercedes-Benz CLK GTR in the 1998 season, Mercedes went ahead and built 26 road going CLK GTRs. Out of these 26, 6 of them were roadsters and one of the six roadsters was a RHD variant built for Hassanal Bolkiah, the Sultan of Brunei who also owned a coupe in RHD too.
The Mercedes-Benz CLK GTR is powered by an unrestricted 6.9-litre V12 engine delivering 604hp and 755 Nm of torque. Consequently, the car can sprint to 100 km/h in just 3.8 seconds and hit a top speed of 320 km/h. The Super Sport variant had the 7.3-litre V12 used in the Pagani Zonda which resulted in a total power output of 720 hp.

Mercedes-Benz CLK GTR with HRE Wheels