Like many other tuning firms over the past few months, TopCar too have taken a shot at customizing the popular Mercedes-Benz GLE Coupé. Going by the name "Inferno", the customized GLE Coupé is to receive a new bodykit, several new aerodynamic bodyparts and if the customer wishes, some modifications under the hood.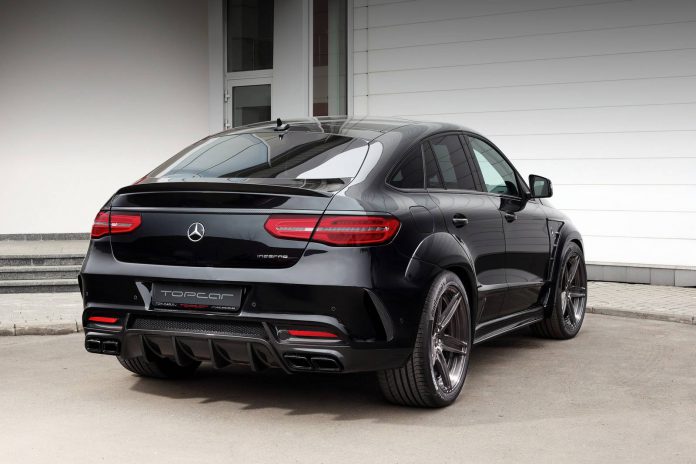 The stylish bodykit makes the GLE Coupé appear even more brutal than it already does. The all-black makeover consists of a carbon-fiber hood, extended fenders, side air intakes and a large rear diffusor. What's more is that the majority of the new bodykit are entirely made out of carbon fiber. To not jeopardize the functionality of the car's radars and sensors, TopCar made use of aviation grade radio-transparent materials.
Further options include a set of ultra-light forged ADV.1 wheels at 22 or 23 inches. TopCar's aerodynamic bodykit goes with any variant of the GLE Coupé and starts at €17,080,00. For more information and pricing you are welcome to visit TopCar's website. What do you think about this tuning kit for the Mercedes-Benz GLE Coupé? Check out the gallery below!
TopCar Mercedes-Benz GLE Coupe