Techart has released a brand new, faster, lighter and sportier version of the Porsche Cayenne.
Officially dubbed the Techart Magnum Sport Porsche Cayenne, this latest Techart tuned Porsche features a power increase of 180 horsepower for the fastest Cayenne Turbo model. According to Techart, the Magnum Sport represents a new sport-focused variant of Techart's Magnum Cayenne.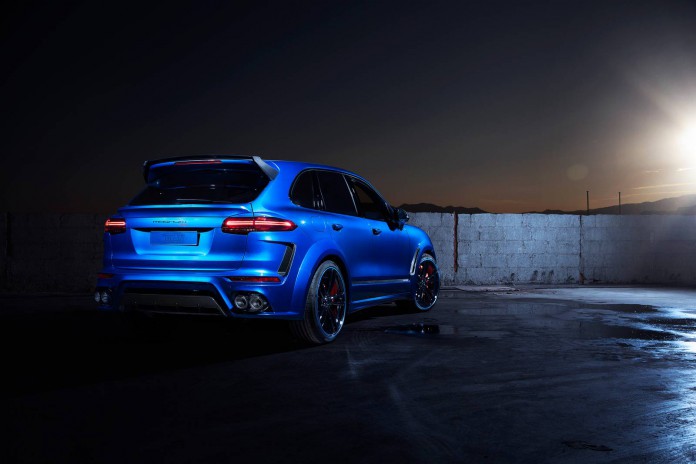 The Magnum Sport features a bevy of aerodynamic and styling tweaks in order to ensure that the car looks just as fast and is it. The special edition Magnum Sport comes with an enhanced aerodynamic styling package that includes a new three-part front splitter and bigger front air intakes with molded winglets to help channel the air. Additionally, new carbon fiber front wheel arches help add to the sporty appearance of the car.
Rear additions include a new rear diffuser section that can also be attached to enable access to the tow hitch.
Depending on which model of Cayenne you wish to get modified, Techart can offer power upgrade kits all the way up to 700 horsepower. The range-topping Cayenne Turbo will see a power increase of 180 horsepower over the standard car. While the Cayenne Diesel will see a more modest power gain of 28 horsepower (35 hp for the S Diesel).
Since 2004 over 1,200 Magnum Cayennes have been produced by Techart.