Roush has released a redesigned version of their popular Warrior Ford Mustang for the 2016 model year.
The redesigned 2016 model of Warrior produces a whopping 670 horsepower and 545 lb-ft thanks in part to a legendary Roush supercharger. For the 2016 model year, Roush has updated the Warrior's arsenal with a mix of entirely new parts.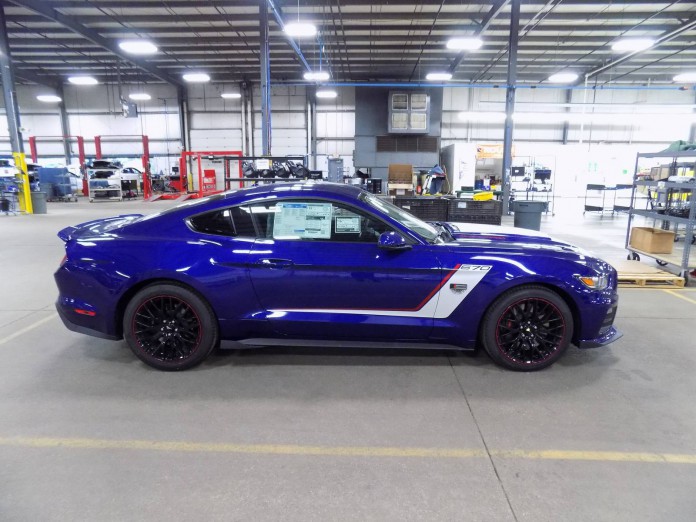 The 2016 Warrior will include new racing grade half shafts as well as a navigation system to help drivers get where they are going.
For those looking to customize their Warrior even more, Roush also offers a Side Stripe Package. The Side Stripe Package is a styling package that adds a stripe to side of the Warrior and is available in three different color pairings. The first of the three pairings is a white stripe with a blue accents on top of a race red exterior. Second is a white stripe with red accent mated to a deep impact blue exterior. The final color option is a red stripe with white accent paired to a shadow black exterior.
Pricing for the 2016 Roush Warrior Mustang starts at just a hair over $60,000 at $61,969 USD for orders in the United States.
Check out the full gallery of the Warrior Mustang and let us know what you think in the comments below!
2016 Roush Warrior Mustang