While there is no denying the BMW 1M is an epic car in its own right, a tuned version with 564hp can be classified as even more epic.
The guys at Alpha-N performance have managed to coax a whopping 546 horsepower out of the 1M's TwinPower Turbo N54B30 straight-six engine. In stock form, the 1M produces a suitable 340 horsepower. So how did Alpha-N manage to get over 550 horsepower from the same engine? Well, as they say themselves it wasn't just a mere software remap.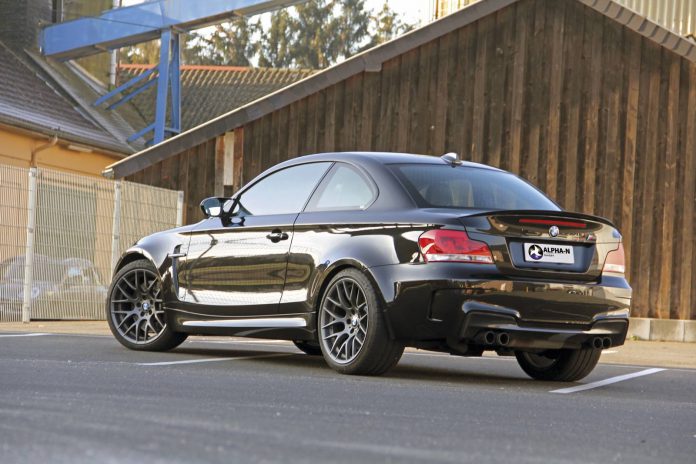 Changes to the 1M included an adjustment of the flow capacity of the engine's forced aspirated breathing apparatus. The majority of the power increase, however, is due to Alpha-N's in-house
turbocharger upgrade, which uses larger compressor and turbine wheels in a modified housing. To improve efficiency, charge air temperature is reduced using a Wagner Tuning EVO3 intercooler, while a larger charge-pipe system with forge blow-off valve helps to increase airflow velocity and volume. The fuel pump, spark plugs and ignition coil packs were also uprated to match the new power output.
Additional upgrades include Wagner downpipes and a free-flow middle silencer in the 'Race' version.
A comprehensive ECU remap of the fuel, spark and boost pressure parameters makes full use of all the hardware upgrades. When the final calibration work was done, the BMW M TwinPower Turbo engine showed a sensational 564 hp, accompanied by an equally impressive peak torque of 734 Nm.
Check out the gallery below for a look at one of the most epic 1M tunes we have seen!
BMW 1 Series M Coupe by Alpha-N Performance