The very first images of the completed Pagani Zonda Kiryu have been released following the vehicle's private unveiling in Japan. The Zonda Kiryu is the latest in the 760-series of models from Pagani and is just the third 760 to be a convertible.
The Zonda Kiryu is certainly one of the brightest in the 760-series and this comes thanks largely to the blue tinted carbon fibre covering most of its exterior. The blue carbon exterior elements are complemented with more traditional carbon fibre for the side skirts, front splitter, wing mirrors, headlight surrounds, wheel arches, rear fascia, diffuser, the towering rear wing and of course the Zonda Cinque-inspired roof scoop.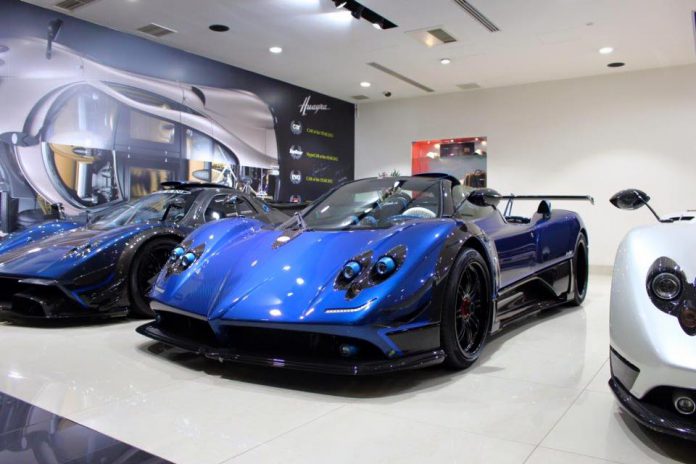 Other key design elements of the Zonda Kiryu include the blue headlights, gloss black centrelock wheels, blue brake calipers and the circular exhaust housing also finished in blue. Of all the Zonda 760 models created throughout the past 3 years, this could be our very favourite.
As the Kiryu is part of the Zonda 760-series, it is powered by the same engines as all the others. That powertrain is a screaming 7.3-litre naturally-aspirated V12 pumping out 760 hp. It is currently unclear if the Kiryu is a six-speed manual or if instead it has the Italian marque's seven-speed semi-automatic transmission. Whatever the case may be, when combined with rear wheel drive and an extremely low kerb weight, the Zonda Kiryu is a driver's car in the truest sense of the word.