Middle Eastern supercar manufacturer W Motors has just introduced its second model dubbed the Fenyr Supersport. The car has been designed to be both faster and more affordable than the existing Lykan Hypersport. While just 7 units of the Hypersport are being produced, W Motors is intending on creating 25 units of the Fenyr Supersport annually.
Powering the W Motors Fenyr Supersport is the same twin-turbocharged 4.0-litre flat-six cylinder engine produced by RUF Automobile in Germany. This engine is found in the Hypersport as well but in the Supersport, power now sits at 900 hp and 1200 Nm of torque rather than 770 hp. Thanks to these impressive figures, the Fenyr Supersport should accelerate to 100 km/h in less than 2.7 seconds as well as a top speed of over 400 km/h.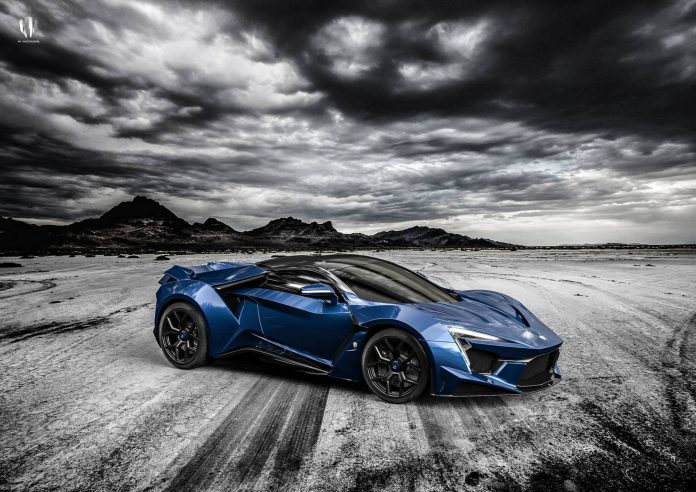 Another key selling point of the new supercar is that its entire body has been made from lightweight carbon fibre and is based around a lightweight tubular aluminium chassis. While no final weight figure has been released, there's a chance it could weigh less than the 1380 kg Hypersport.
Visually, the Fenyr Supersport bares similarities to the Lykan with its sharp and angular lines and menacing front fascia. That front end includes a gaping wide grille and triangular air intakes as well as HID headlights very similar to those from the Hypersport. From the sides, we can see centrelocking wheels, red brake calipers, eye-catching wheel arches and large air intakes feeding the mid-mounted engine. When viewed from above, the Supersport's design is almost completely symmetrical.
At the rear, it seems more refined than the Hypersport with simpler horizontal taillights, a bold diffuser and centrally exiting exhaust pipes.