An absolutely stunning 2018 Audi R8 V10 Plus is currently on display at Audi Center Frankfurt. This particular R8 V10 Plus is painted in an understated shade of blue but thanks to its menacing and out-there design, looks incredibly stunning.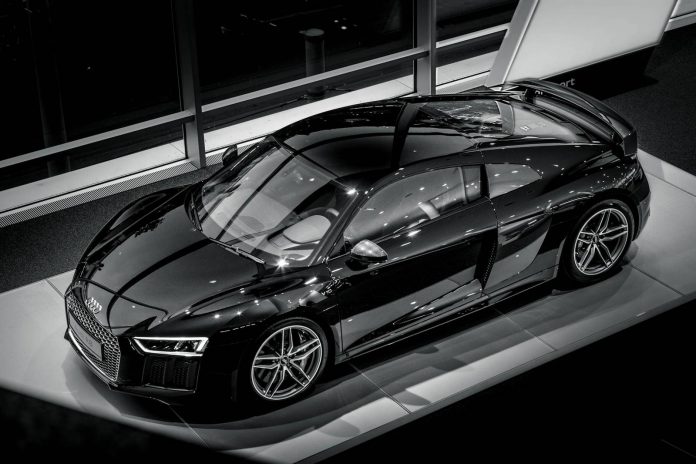 As this is the range-topping R8 V10 Plus model, it has been adorned with a number of components to distinguish it from the 'regular' R8 V10. The most notable visual difference between the pair is the eye-catching rear wing which sits atop of the Plus model's decklid. While the visual differences aren't overtly obvious, the R8 V10 Plus does offer performance unmatched by the standard V10.
Both the Audi R8 V10 and V10 Plus come with a 5.2-litre V10 engine with quattro all-wheel drive and S-tronic gearbox. The V10 delivers 540 hp and 540 Nm of torque while the V10 Plus pushes out 610 hp and 560 Nm of torque. The sprint from 0-100 km/h can be done in 3.5 and 3.2 seconds respectively. The V10 Plus can sprint from 0-200 km/h in a noteworthy 9.9 seconds. The Audi R8 V10 tops out at 320 km/h while the V10 Plus has a top speed of 330 km/h.