Prior to SEMA 2015 starting next month, the world's first Liberty Walk Audi R8 has just been revealed. The car has been built by Auto Performance Aesthetics Centre in Maryland and as we expected, looks absolutely insane.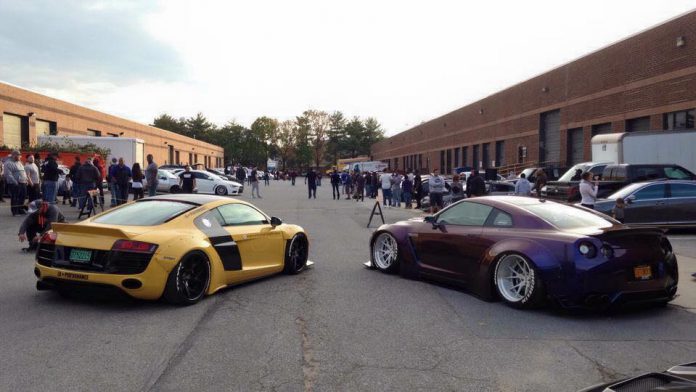 The Liberty Walk bodykit for the R8 includes all the elements of its other bodykits for the likes of the Lamborghini Aventador, Huracan and Nissan GT-R. Consequently, the kit consists of flared front and rear wheel arches with exposed screws, extended side skirts, a bespoke front splitter, new carbon fibre rear diffuser and a prominent rear bootlid lip spoiler.
The car has also been installed with an air suspension system, likely from AirRex. Most Liberty Walk projects also utilise aftermarket exhaust systems from Armytrix but it remains unclear at this stage if this bright yellow R8 utilises such a system. Whatever the case may be, the custom and exceptionally wide wheels help to complete the upgrades and make this R8 truly unlike any other.