While Volkswagen recently confirmed as part of the ongoing diesel emissions scandal that it would scrap any unnecessary projects, the next-generation Volkswagen Phaeton managed to survive the chopping block. On the back of this, Theophilus Chin has rendered the car.
In creating the following renderings, Theo based the car off the current Audi A8 and took design inspiration from the Volkswagen C Coupe GTE, itself envisioned as a car to slot between the Volkswagen Passat and the Phaeton. As the C Coupe GTE was designed as a luxurious sedan, it seems logical that the next-gen Phaeton will take design inspiration from it and could very well look similar to these renderings.
While the new Phaeton is still going ahead, it has been delayed to allow Volkswagen to spend time on lowering its production and material costs and is unlikely to launch before 2018.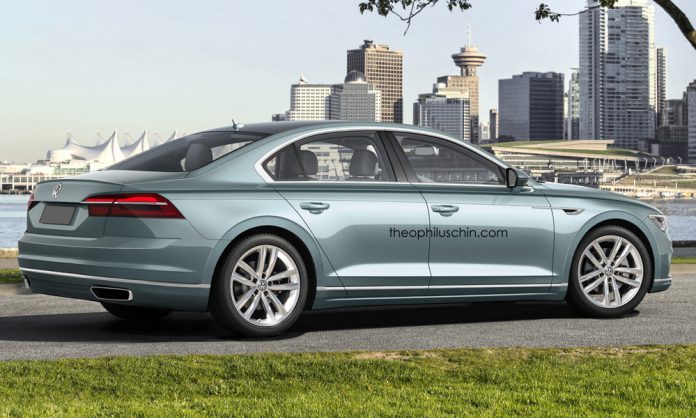 According to reports, the second-gen Phaeton will be available with a plug-in hybrid powertrain. This is of little surprise as Volkswagen is reportedly hoping the new and improved Phaeton will rival the likes of the Mercedes-Benz S-Class and BMW 7-Series. It will therefore occupy a similar area of the market to the next Audi A8.
Underpinning the new Phaeton will be the Volkswagen Group's MLB architecture and unfortunately, details are scarce regarding the plug-in hybrid system the car could incorporate. If it aims to rival the S-Class Plug-In Hybrid, it will have to deliver over 400 hp and 400 lb-ft of torque from its internal combustion engine and electric motor.