Just a few days after the 2016 BMW M2 was revealed, the German company has commenced production of the M2 at its Leipzig plant.
Due to BMW's flexible main production line, the M2 is now being produced alongside the 2-Series coupe and convertible, 2-Series Active Tourer and the 1-Series. As it stands, the Leipzig plant produces about 750 cars per day.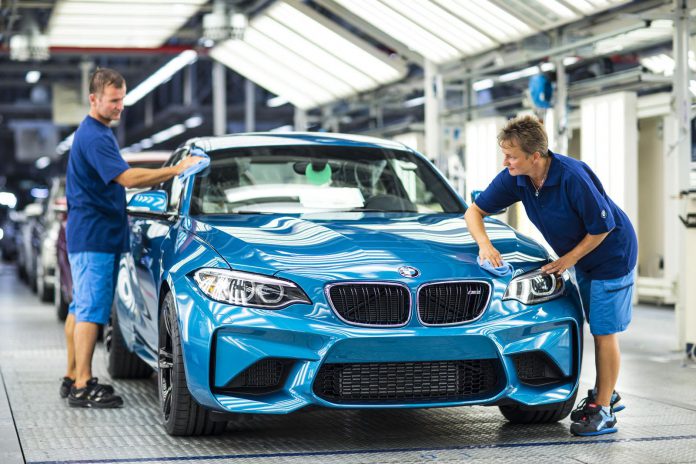 The M2 is closely related to the BMW M235i but features a selection of significant upgrades. Starting with the engine, it is a 3.0-litre inline-six cylinder featuring a TwinScroll exhaust manifold-integrated turbocharger. When combined with direct injection, a Double-VANOS system, custom pistons and crank bearings from the M3 and M4, the 2016 BMW M2 pumps out a total of 365 hp at 6500 rpm and 343 lb-ft of torque from as low as 1400 rpm. Those figures represent 45 hp and 13 lb-ft gains over the M235i.
When combined with the optional dual-clutch automatic transmission, the M2 will accelerate from 0-96 km/h in a brisk 4.2 seconds. When the standard six-speed manual is specced, that acceleration figure increases slightly to 4.4 seconds. The top speed sits at an electronically limited top speed of 250 km/h. Unsurprisingly, the DCT comes compete with a Launch Control feature.