A stunning blue Ferrari 458 Speciale is currently up for sale from Ferrari-Maserati of Fort Lauderdale in the United States. Details about this specific 458 are limited but its future owner will certainly stand out.
We're unsure what exact shade of blue this is but it certainly works well with the flowing yet aggressive design of the hardcore supercar. Alongside the blue we have silver five-spoke wheels, bright red brake calipers, Scuderia Shields and a number of carbon fibre parts like the rear diffuser and side skirt flics. The car also features silver racing stripes.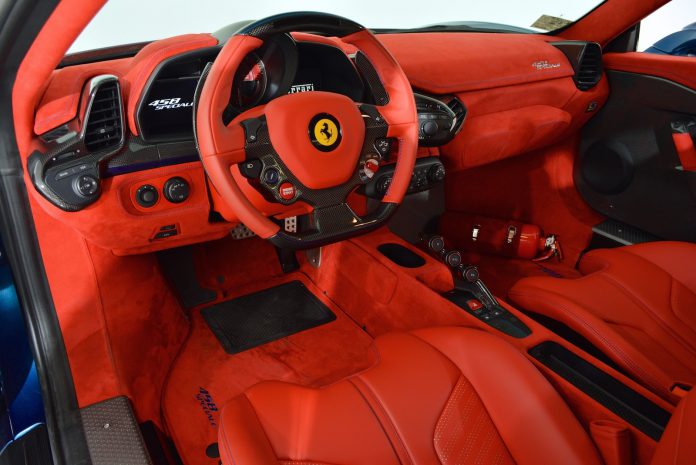 Inside, this 458 Speciale is insanely bright. That comes thanks to the red leather adorning the seats, door panels and steering wheel. The carpets are also red while red alcantara has been optioned across the dashboard. Essentially the only elements of the cabin that aren't red are the host of carbon fibre accents like on the door panels, the blue seat belts and the blue Cavallino badges on the headrests.
The dealership is asking $429,900 for the uniquely optioned supercar.