BMT Asia Pacific, a subsidiary of BMT Group, has revealed its floating luxury villa concept, called the "SeaScape". The concept features "clean lines and open air spaces" that have been housed on a 700 sq ft triangular platform base.
The most interesting thing about the SeaScape is its underwater bedroom, which naturally gives a 360 degree view of the ocean. The triangular shape also allows to incorporate internal pools and sun decks, while its interior can be thoroughly customized. The design has focused on minimizing the transportation costs for construction and installation in remote places.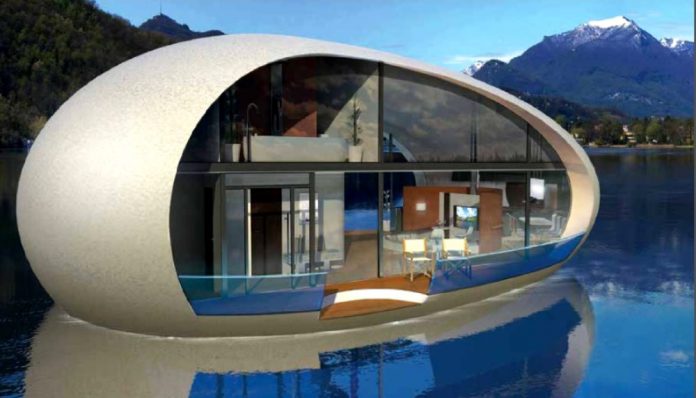 SeaScape is basically the sister project of Sea-Suite, a range of egg-shaped floating lodges, beach cabins and house boats developed by BMT in 2013. The interest in them was high prompting BMT to quickly come up with the SeaScape design. Forbes states that the floating villa will probably cost somewhere between $650,000 to $850,000- depending on the customization one opts for.
"In the hotel and tourism space we know we need to offer not only a unique experience, but also competitive costs and feasible deployment and operation," BMT Asia Pacific Managing Director Richard Colwill said about the SeaScape concept.  "Our new series of floating villas demonstrates that it is possible to offer exceptional luxury through a simple, yet elegant modular design."