The URSA body kit produced by TopCar and offered for the Porsche Macan is unquestionably one of the most comprehensive and boldest offerings for the German SUV. The latest Macan outfitted with the tuning company's bodykit is this bright red example and it is certainly one of the craziest Macan's anywhere in the world.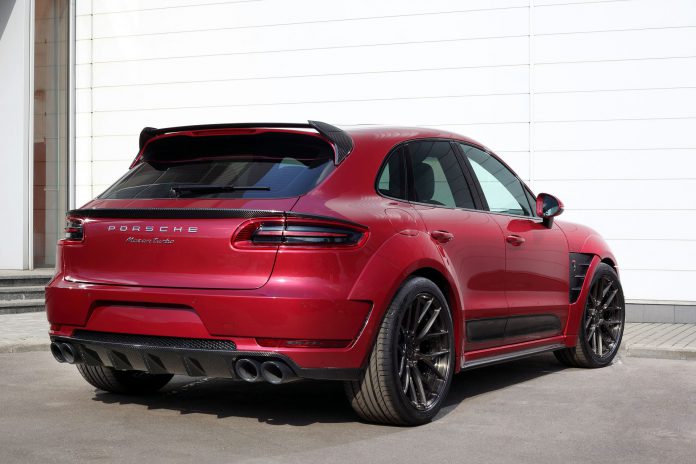 The URSA bodykit consists of a range of elements. For starters, it includes a new front bumper and spoiler as well as custom front fenders and a modified bonnet with prominent air vents. Moving to the sides there are new skirts and flared wheel arches while the rear end is characterised by a bespoke diffuser, bumper, roof spoiler and decklid spoiler.
Many of the components, particularly the front splitter, side skirts, rear diffuser, rear spoilers and front fenders are made from lightweight and durable carbon fibre.