The Bombardier Global 7000 and Global 8000 are ultra long-rage high-speed, VIP jets that are currently under development and will compete against the likes of the Gulfstream Aerospace's G650 and G650ER.
Initially, the Global 7000 and Global 8000 were expected to enter service in 2016 and 2017 respectively, but the launch of the Global 7000 has been delayed till the second-half of 2018 and it's certain that Global 8000 will not arrive at its expected date. Sixty-two units have already been booked and customers include F1 legend Niki Lauda, VistaJet and NetJets, yet the delay in arrival means that Bombardier Aerospace may lose some share of the market to its competitors.
Talking about the Global 7000, it has four luxurious cabins with unparalleled space and comfort for up to 19 passengers. Bombardier promises to recreate a homelike environment that can be both productive and leisure-friendly. Seats are positioned to provide view from large windows, there's a table where six people can dine and the jet will provide non-stop journey to places like London, Dubai and Singapore.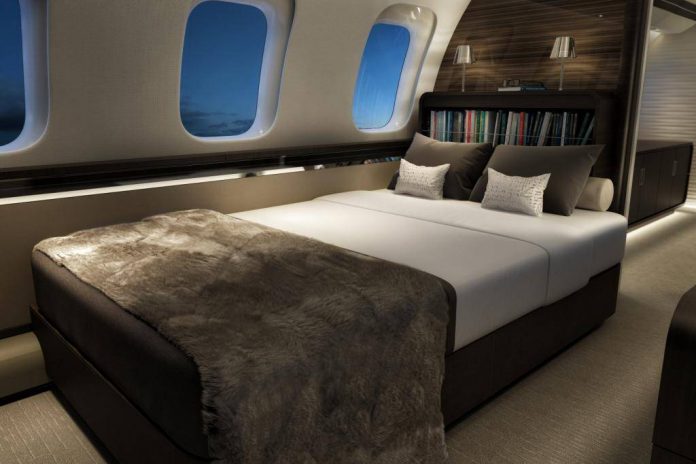 The aircraft will be powered by the next-gen General Electric Passport 20 16,500 lbf (73 kN) thrust engines, which will allow it to have a high-speed cruise of Mach 0.90 and a range of 7,300 nmi (13,520 km) at Mach 0.85. These engines also help in increasing the efficiency and reducing the emissions.
Meanwhile, the Global 8000 will be able to fly further than the Global 7000, connecting Sydney to Los Angeles, Hong Kong to New York and Mumbai to New York via non-stop flights and with capacity for up to eight passengers. It will get a three-zone cabin and a range of of 7,900 nmi (14,631 km) at Mach 0.85 from the same engines found in the Global 7000.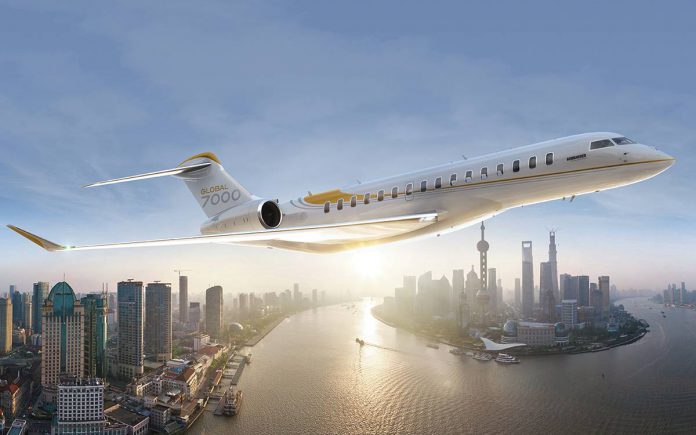 When it comes to pricing, the Global 7000 is going to be more expensive of the two with its price said to be ranging between $70-$75 million. Its sister jet will probably cost $5-$15 million less.
Canada-based Bombardier is a popular name in the aviation industry. In fact, in terms of revenue, it was the top jet seller from 2005 to 2012. However, in 2013, it was replaced by the Gulfstream thanks to its flagship G650ER jet. The latter is a status of wealth, power and luxury among the uber-rich and with the Global 7000 and Global 8000, Bombardier aims at going much more higher.