A remarkable penthouse in New York city's Tribeca is currently up for sale for the eye-watering price of $52 million. While many penthouse apartments throughout New York are relatively small, this particular property is quite large with 796 square metres of living space.
Within that living space are five bedrooms as well as eight bathrooms. All of the bathrooms incorporate the very best materials available with a large kitchen incorporating a range of wooden elements also being particularly eye-catching.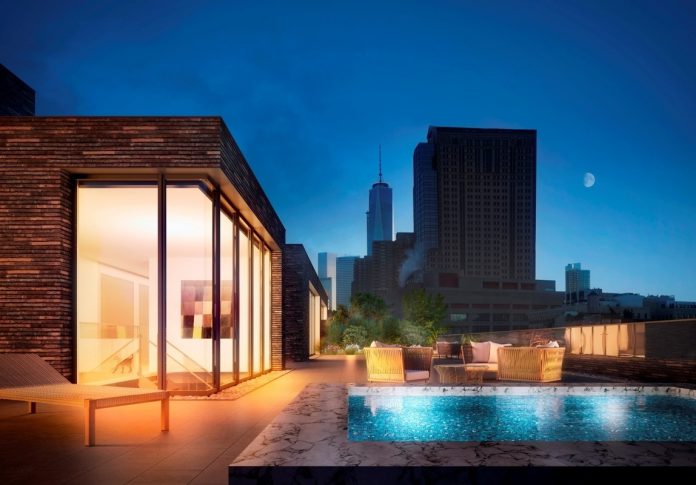 At the very top, there is a large private swimming pool, garden and seating area providing uninterrupted views of the New York City skyline. Alongside all of the luxuries and amenities provided by the penthouse itself, residents will be able to enjoy an expansive portfolio of features within the building.
They include a large 71-foot indoor swimming pool, children's playroom, 5000 square foot roof terrace, fitness centre with private fitness studios and a large Turkish Bath. Additionally, there is a temperature controlled wine cellar with a number of indoor parking spaces available to purchase with each apartment in the building.