While at Mansory's booth at the ongoing IAA Frankfurt Motor Show 2015, GTspirit also checked out the Mansory Gronos Black Edition. Based on Mercedes-Benz G63 AMG, only six units of this monstrous vehicle will be produced.
Regarding performance upgrades, Mansory has modified the 5.5-litre twin-turbocharged V8 engine found in the G63 to now produce 828 hp and an electronically limited torque figure of 1000 Nm. This has been made possible owing to the use of new connecting rods, big end bearings, pistons, a new crankshaft, cylinder headers and more. Additionally, a newly designed exhaust system has been installed which includes stainless steel double end pipes.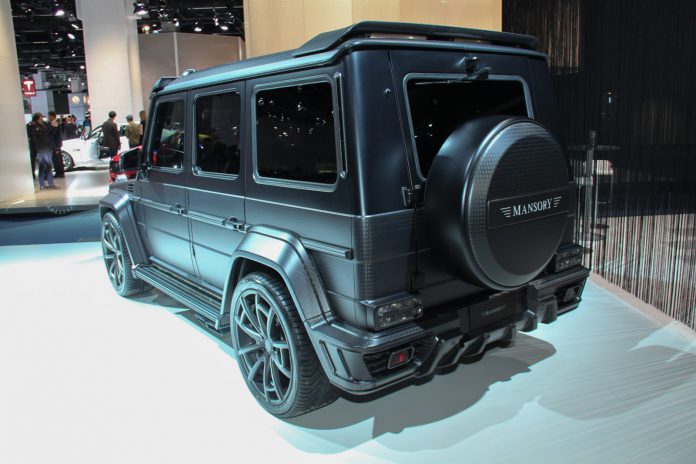 Talking about the styling changes, the wheel arches have been widened and there's a bespoke front fascia that incorporates new headlights, LED daytime running lights, a custom Mansory badge on the modified grille and of course, the newly-shaped air intakes and grilles. The 23-inch wheels enhance the aggressive look of the SUV. Meanwhile, as Mansory does with nearly all of its vehicles, the interior has been revamped.
For more about the Mansory Gronos G63 AMG Black Edition, see our dedicated post. For more from the IAA Frankfurt Motor Show 2015, follow our dedicated news channel.