The range-topping Tesla Model S P90D is currently celebrating its European debut at the IAA Frankfurt Motor Show 2015. Offering supercar-rivalling performance with zero emissions, a sleek design and comfortable interior, the Model S P90D is a very intriguing car. We headed over to Tesla to see it in person.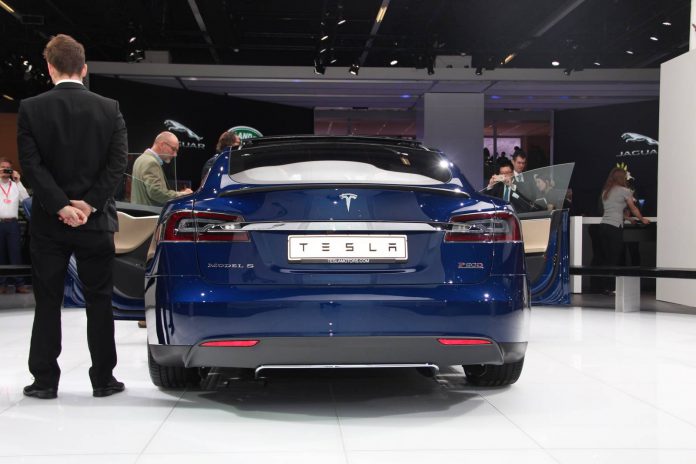 Powering the Tesla Model S P90D are the same dual electric motors as the previous range-topping P85D. However, both of these motors have been modified. Now in P90D guise, the rear-mounted electric motor pumps out 503 hp while an additional 259 hp comes from the front electric motor. That results in a combined 762 hp and sees the car sprint to 96 km/h in just 2.8 seconds and the quarter mile in 10.9 seconds.
Current Model S P85D owners can have the Ludicrous upgrade installed for $5000 alongside the larger 90 kWh battery package. As for new Model S P90D owners, they will have to cough up $10,000 for the Ludicrous speed upgrade.
Visually, the Tesla Model S P90D looks identical to other Model S variants with the obvious exception of the P90D badges.
For more about the Tesla Model S P90D, see our previous post. For more from the IAA Frankfurt Motor Show 2015, see our dedicated news channel.