Timmy Hansen is on a roll at the FIA World Rallycross after winning World RX of France today, his second win in a row. Driving a Peugeot 208 WRX Supercar, Hansen gave the manufacturer a much needed home victory and put Peugeot Team Hansen top of the Teams' standings.
Championship leader Petter Solberg flashed across the finish line second in his Citroen DS3 RX Supercar. His lead over Hansen is now at 37 points. Frenchman Jean-Baptiste Dubourg gave the home crowd another reason to celebrate after finishing third. Johan Kristoffersson from Volkswagen Team Sweden finished fourth and sits comfortably in third on the standings. Two-time DTM champion Mattias Ekstrom rounded off the top five in his Audi S1 EKS RX.
Hansen could not hide his joy, "If there is one place I wanted to win it's Loheac – the home of Peugeot. It feels so good to take this win – the fans have given me so much support this weekend and it's amazing to be able to give something back to them. The heats were tough – we had a strategy to save the tyres for the semi-finals and it felt so good to get through all four heats with the maximum 16 points and pole position. I pushed in the semi-finals with the new tyres. For the final, I had six clear laps and the team pushed me so hard on the radio, which kept me going right to the end. This victory is for all the supporters this weekend and to everyone who believed in Team Peugeot-Hansen."
Hansen also won the Monster Energy Super Charge Award for a putting out a thrilling performance in the first corner of today's final heat in front of 75,000 fans.
In the Super1600 category the win went to Ulrik Linnemann from Denmark who led Andrea Dubourg from France and Timur Shigabutdinov from Russia. The class had a total of 30 cars with only two more rounds left in the season for this category. Linnemann's performance put him second on the standings behind Janis Baumanis.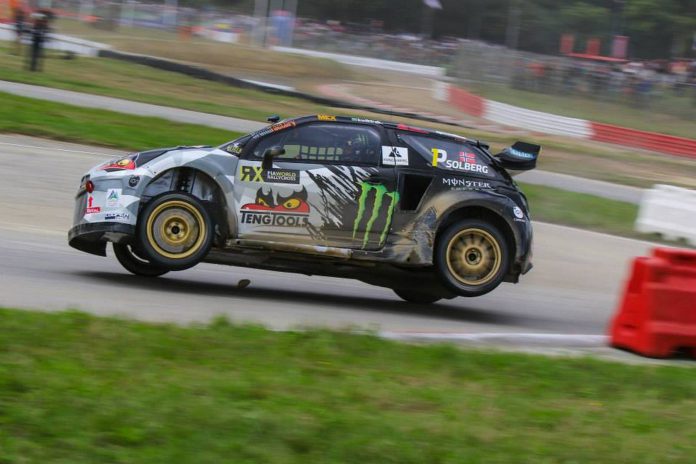 The next round of the World RX will head over to Barcelona for the first time ever on September 18.