Lewis Hamilton has won his second consecutive Italian GP pole after dominating both practice and qualifying sessions. The two Ferraris of Kimi Raikkonen and Sebastian Vettel finished second and third respectively. Nico Rosberg will start in P4 after finishing fourth ahead of Felipe Massa, Valtteri Bottas, Sergio Perez and Lotus' Grosjean. Raikkonen will enjoy his first front row start for Ferrari tomorrow, the first time since the 2009 Monaco GP.
Marussia was the first to head out in Q1, Hamilton joined in with the rest of the field to set the pace on 1m24.649s. Initially Bottas was behind the world champion, with Vettel right behind him, Rosberg was sixth. Soon the German who is running an older Mercedes unit moved up to second. When the flag came out, most of the field was still doing laps, Hamilton emerged first, leading Rosberg, Raikkonen, Perez, Hulkenberg, Bottas, Vettel, Nasr, Ericsson, Grosjean, and Massa.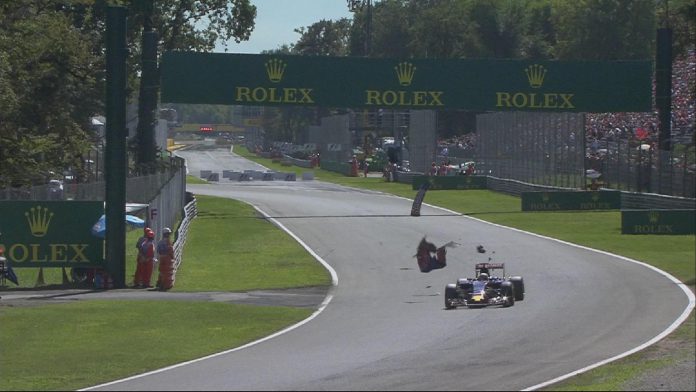 Verstappen who had just joined the field in the final minutes shed a lot of engine cover at the Curva Grande. Meanwhile, the two McLarens and Marussias were eliminated in Q1, young Verstappen posted no time.
Q2 rolled out slowly with Rosberg emerging first followed by Hamilton and Bottas.Hamilton, Rosberg, Vettel and Raikkonen did not use softs in Q1 and were eligible to use two softs in Q2 and Q3. That said, both Rosberg and Hamilton were on softs in Q2. Rosberg was the first to set the pace on 1m24.1228s before Hamilton trimmed it down with a 1m23.383s.
While in his flying lap Vettel managed a personal best enough to edge out Rosberg for second place behind the Briton, but only to be edged out by his teammate Raikkonen who went straight into second. There field was now filled with cheering from the crowd as two Ferraris trailed Hamilton towards the end of Q2.
Vettel managed to outrun his teammate on the final run, Hamilton took first again. Raikkonen was third leading Rosberg, Massa, Bottas, Perez, Grosjean, Ericsson and Hulkenberg. Out in Q2 were Maldonado, Sainz, Nasr, Kvyat and Ricciardo.
Hulkenberg was the first to roll out for Q3 pole shootout followed by Rosberg and the Williams. Hamilton was the pole winner last year at the Italian GP, he has already beaten his old record of 1m 24.109s. Meanwhile, Rosberg set the pace in Q3 on 1m23.942s. before Massa beat him by 0.002s. The German dropped further down to fifth when Hamilton went quicker followed by Vettel and Raikkonen.
After the first rounds of run, Hulkenberg reported loss of power and was forced to park his Force India car. In the final run, Hamilton still held on to first place, with Raikkonen taking second and Vettel third. Rosberg improved on his time and finished fourth.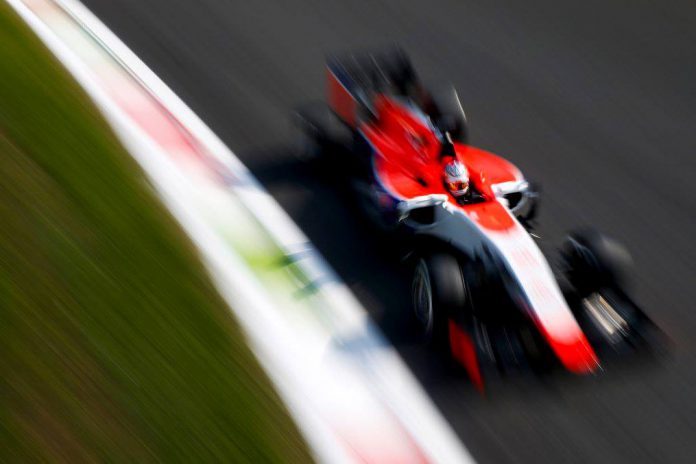 Free Practice Report
Hamilton kicked off FP1 by setting the pace on Friday morning, together with Rosberg they put the Silver Arrows in first and second and nearly 2 seconds over the rest of the field. Sebastian Vettel was third for Ferrari despite spinning while trying to go faster, Hamilton was the only driver to go below the 1m 25 mark with a perfect 1m 24.670s lap.
The Mercedes-powered Force Indias were fourth and fifth respectively, they are still running an older Mercedes unit unlike Lotus and Williams who already got the latest upgrade. Kimi Raikkonen was sixth fastest in the second Ferrari leading Daniel Ricciardo, Felipe Massa, Bottas and Pastor Maldonado.
FP2 was a repetition of the first session albeit with less gaps between the top ten. Vettel managed to trim down the gap between him and the Silver Arrows to 0.75s, he was third behind Rosberg and Hamilton. Force India took fourth and fifth again leading Raikkonen's Ferrari and the Lotus pair of Grosjean and Maldonado in seventh and eighth respectively.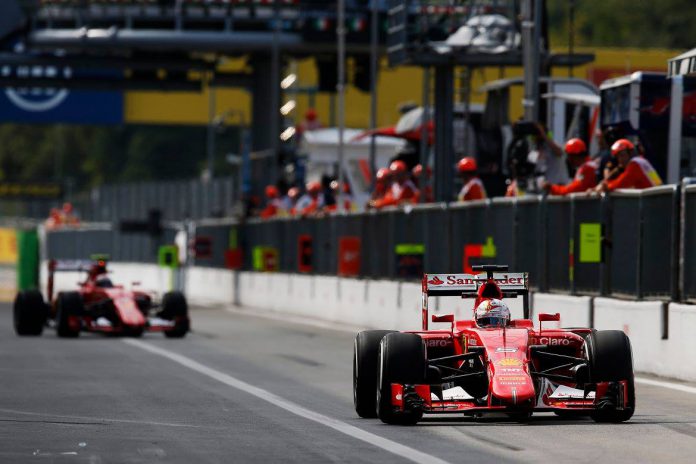 Saturday's morning FP3 session started on a wet track that dried gradually as the cars ran by. Hamilton led the field soon as the flag came out with Vettel following him in second, they finished in that order. Rosberg was third leading two Williams of Bottas and Massa. Maldonado continued to improve after setting the sixth fastest time to lead Raikkonen and Sergio Perez.