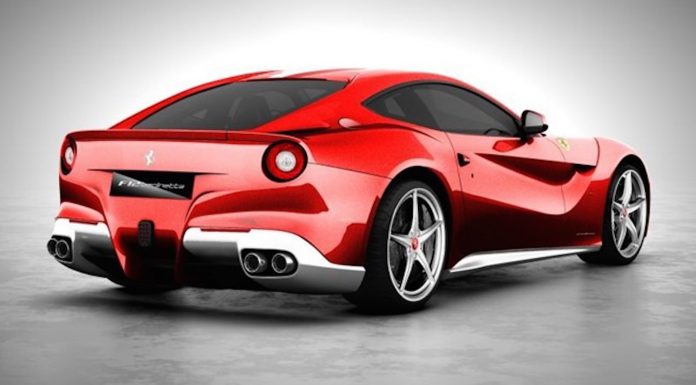 On 9 August 2015, Singapore celebrated its 50th year of independence. To mark the occasion, Ital Auto, the official importer for Ferrari cars in the island country, unveiled a unique F12 Berlinetta designed with the help of Ferrari's Tailor Made division.
The one-off F12 Berlinetta Singapore is called the 'SG50 Ferrari F12 Berlinetta' and features a design scheme that pays homage to the Singapore national flag. The exterior of the F12 Berlinetta has been finished in "Rosso Singapore" metallic red paint with racing stripes in the Singapore color. Meanwhile, the wheels are star-shaped.
Inside, 'Singapore 50th Anniversary Edition 1/1' has been stitched onto the steering wheel and the inner door sills. Furthermore, the headrests of the black and red sport seats feature a lion- the latter being Singapore's national animal.
While the stock F12 Berlinetta is sold for around S$1.5 million, Ital Auto did not reveal the price of the Ferrari F12 Berlinetta Singapore 50th Anniversary Edition.
No technical changes have been made to the Ferrari F12 Berlinetta Singapore 50th Anniversary Edition which means, under the hood there is a 6.3-liter naturally aspirated V12 engine capable of generating 740 hp and 690 Nm of torque. It allows the car to propel from 0 to 100 km/h in just 3.1 seconds and from 0 to 200 km/h in 8.5 seconds. The top speed stands in excess of 340 km/h. The power is transferred to the rear wheels by a 7-speed dual-clutch transmission.
Singapore had a rich colonial history prior to its independence on 9 August 1965. Throughout its history it has been part of the Indonesian Sri Vijaya Empire and later, the British East India Company. In 1942 it was colonised by the Japanese, later reverting back to British control until its independence was granted in 1965. Nowadays, the country is prosperous. 69 new Ferraris were registered in 2013.
[Via Luxury Insider]