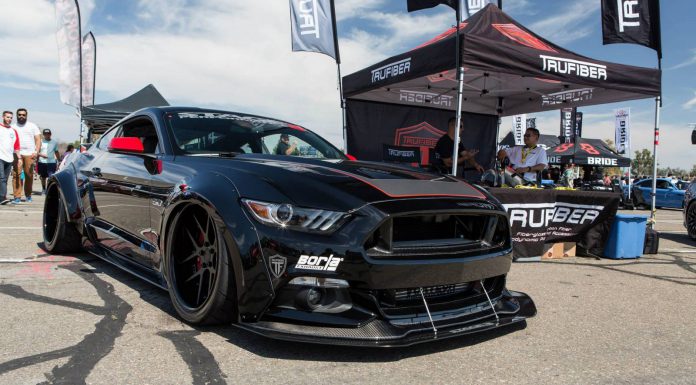 Trufiber offers a plethora of components for the 2015 Ford Mustang and recently displayed the most insane interpretation of the American muscle car it has ever produced. Complete with looks to kill, this Mustang really is on another level.
For starters, the car has been installed with a wide bodykit incorporating massively flared front and rear wheel arches. Hiding beneath these new arches are gigantic wheels and tyres with the rear shoes featuring some massive camber to add to the vehicle's overall presence and stance.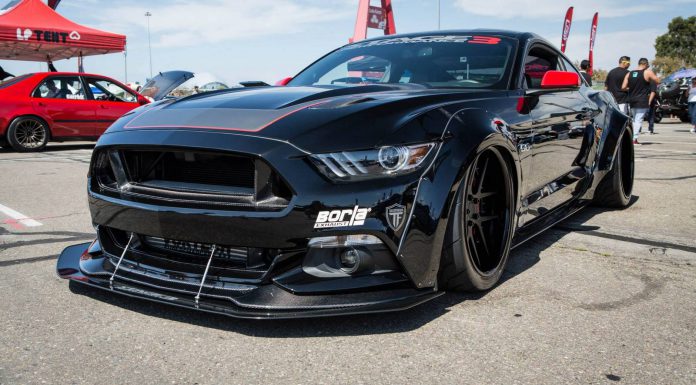 Elsewhere, the front end incorporates a splitter which would make even the Mustang GT350R jealous. While the car has certainly lost some of its everyday driving credentials, it has certainly gained a bespoke flair and a road presence which only the finest widebody supercars could ever match.