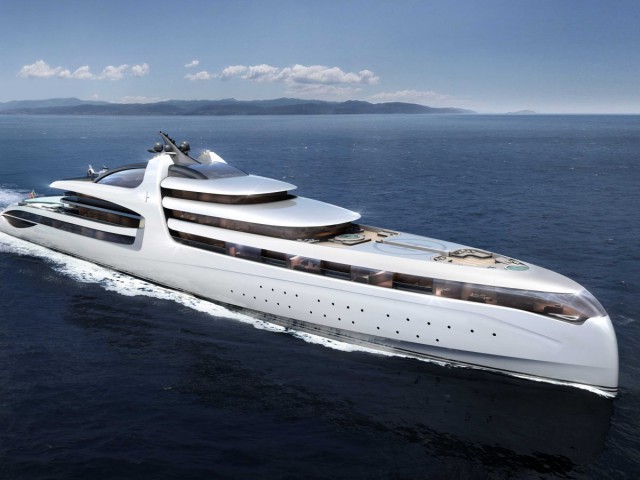 What you're looking at could soon become one of the world's most incredible superyachts wearing a sticker price of $1 billion. While it has yet to be turned into reality, it is expected to hit the world's oceans in the near future and will inevitably be owned by a very, very wealthy person who'll become the envy of royalty.
Dubbed the Admiral X Force 145, the vessel measures an incredible 465 feet. While that is smaller than the world's largest privately owned superyacht which is 590 feet in length, it does put the X Force 145 comfortably into the top 10 of the world's largest private yachts. Beyond the sheer size of the yacht itself, its interior and exterior is truly next-level.
The Admiral X Force 145 has been designed by Admiral Centro Stile, Dobroserdov Design and Arch Campanino and will be built by Admiral, NCA and The Italian Sea Group. It is based around an aluminium-alloy superstructure and a steel hull.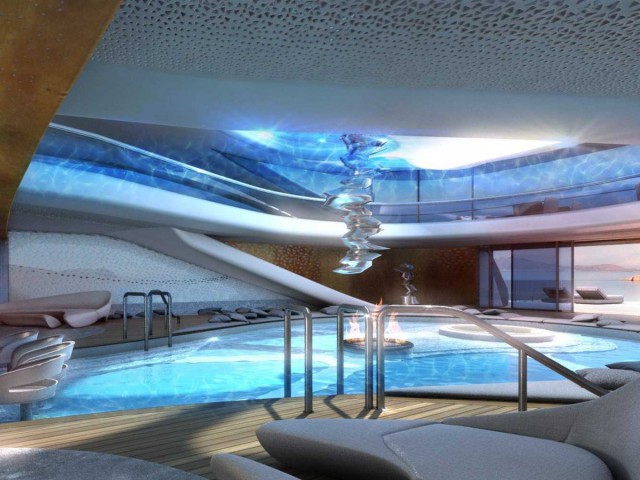 Exterior wise, the front features a very eye-catching design somewhat similar to the beak of a bird. Large windows also wrap around the entire exterior and are found across the various levels. The inside is then even more futuristic with curvaceous lines, modern furniture and an overall look unlike any other superyacht we've come across.