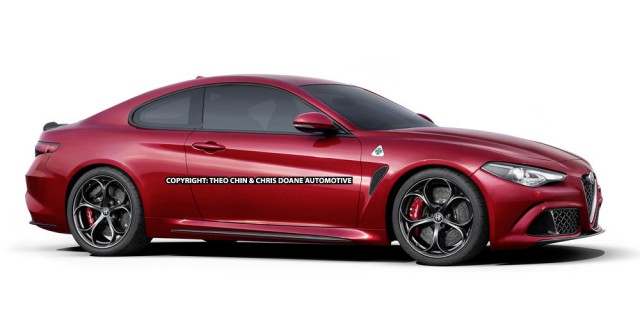 Following the debut of the Alfa Romeo Giulia QV back in late June, we've seen a seemingly endless array of renderings of the car in a number of different specifications and body styles. Now we have a couple of exceptional images from Theophilus Chin who decided to imagine the Italian performance sedan in coupe guise.
The Giulia QV sedan has been created specifically to rival the likes of the BMW M3 and Mercedes-AMG C63. Importantly, that German duo are also available in coupe guises in the form of the M4 and the upcoming C63 Coupe. Consequently, there's certainly a good chance Alfa Romeo will be prompted to create a two-door version of the Giulia to rival that duo.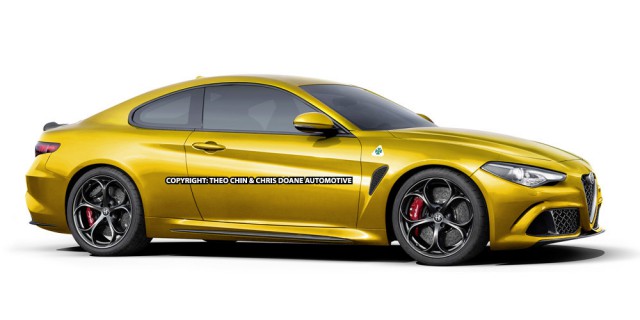 As the following renderings show, the design of the car works absolutely perfectly for a coupe body style. It features an exceptionally flowing roofline and certainly matches the M4 for presence.
While there's a possibility Alfa Romeo is already developing a Giulia Coupe, it seems unlikely that the car will be given the green light for production let alone officially announced before sales of the sedan commence. After all, Alfa Romeo will need to see just how popular the Giulia range is and assess whether there is enough demand to invest in creating a coupe.
As a reminder, the range-topping Alfa Romeo Giulia QV features a Ferrari derived 2.9-litre twin-turbo V6 engine delivering 510 hp.
[Via Theophilus Chin]