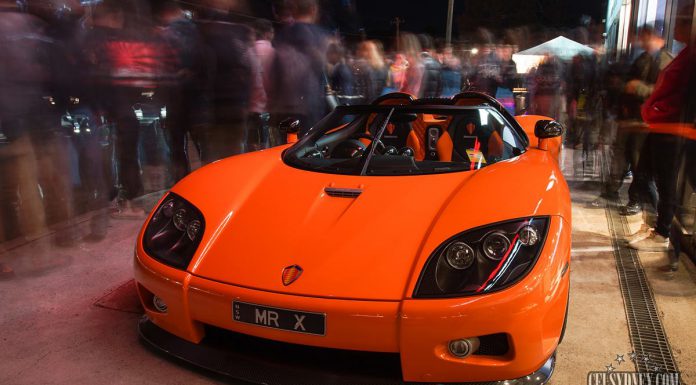 The Koenigsegg CCX was the company's first 'global car' as it was specifically built to comply with the global safety and environmental regulation. It succeeded the Koenigsegg CCR and was first showcased at the Geneva Motor Show 2006. At its unveiling, the car featured several modifications, including an enlarged chassis and restyled lights and bumper just to suit the American market.
Under the hood, the Koenigsegg CCX featured a 4.7-litre, twin-supercharged DOHC V8 engine that produces an astonishing 806 hp and 920 Nm of torque. It can reach 0 to 100 km/h in just 3.2 seconds and 0 to 200 km/h in 9.8 seconds. The top-speed of the supercar stands at 395 km/h (245 mph).
Only one Koenigsegg CCX made its way to Australia, for $2.1 million. It has appeared in several motor shows and media events across the country and was up for sale last year at a price of $1.3 million. It has an orange exterior paint with black wheels.
While it's not certain who bought the car from the original owner, the Koenigsegg CCX was recently spotted in Australia and its pictures can be seen in the gallery above. The car was imported in April 2008 and is currently one of the only three supercars by Koenigsegg Down Under.
[Photos via Jak Andrew & Celsydney]