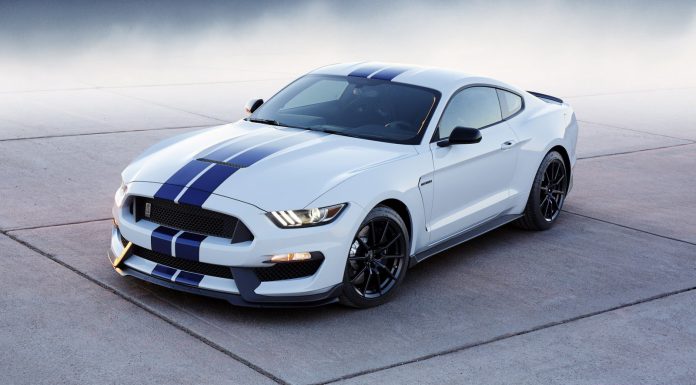 Fitted with a screaming 5.2-litre V8 engine which just so happens to rev to an extraordinary 8250 rpm, the Ford Mustang Shelby GT350R is an undeniably potent performance car. While the press have yet to get their hands on the muscle car, the following clip provides a glimpse at how exceptional the car is on the track.
[youtube]https://www.youtube.com/watch?v=MtFt6rgqry0[/youtube]
As a reminder, the car's 5.2-litre V8 delivers a total of 526 hp and 429 lb-ft of torque. That horsepower figure means that this engine delivers 102 hp per litre of displacement. Peak power is reached at 7500 rpm while maximum torque is found at a lower 4750 rpm. Interestingly, 90 per cent of torque is available from 3450 rpm to 7000 rpm.