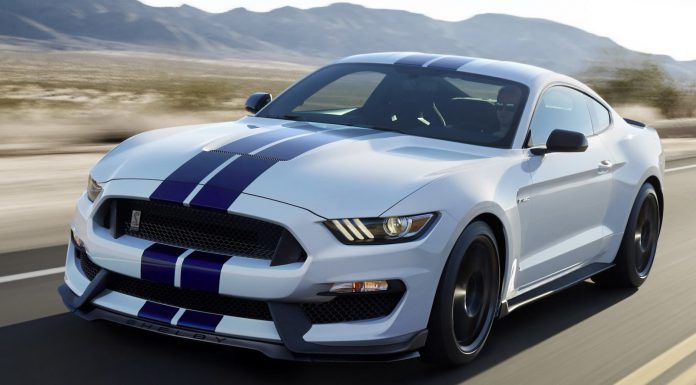 Following the debut of the Ford Mustang Shelby GT350 late last year and the GT350R at the start of 2015, the American marque has just released some additional details about the duo.
For starters, the most hardcore GT350R variant will tip the scales at 1655 kg which is 59 kg less than the Mustang GT equipped with the optional Track Package. Those weight savings come thanks to the deletion of the rear seat, the removal of air conditioning and radio as well as carbon fibre wheels. As for the GT350, it weighs 1705 kg but does include a rear seat, radio and air conditioning making it more suited to daily driving on the street.
Elsewhere, we now know that the duo will include five different driving modes. These will be Normal, Sport, Track, Weather and Drag. Each of the driving modes varies and customises the throttle mapping, steering effort, exhaust, ABS, traction and stability control systems as well as the MagnaRide suspension. The launch control system can be operated in the Drag, Normal, Sport and Track modes.
Both cars are of course powered by the same naturally-aspirated 5.2-litre V8 engine. That engine just so happens to be the most power dense and powerful naturally aspirated road one ever produced by Ford. It delivers a total of 526 hp and 429 lb-ft of torque. That horsepower figure means that this engine delivers 102 hp per litre of displacement. Peak power is reached at 7500 rpm while maximum torque is found at a lower 4750 rpm. Interestingly, 90 per cent of torque is available from 3450 rpm to 7000 rpm.