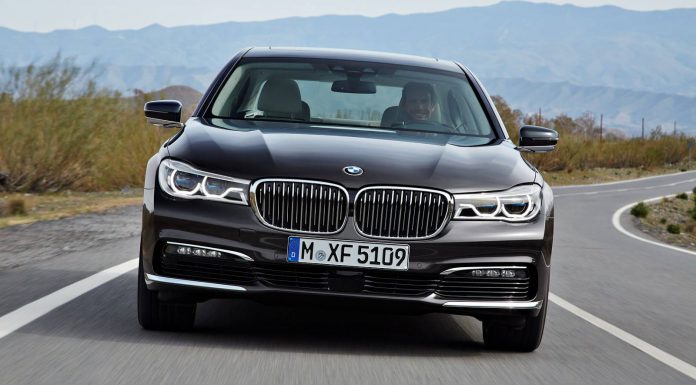 As it stands, the Bugatti Veyron is the only car on the market with a quad-turbocharged engine. However, according to new reports, BMW is developing a quad-turbo diesel engine set to debut on the 7-Series sometime next year.
It is suggested that this advanced new diesel engine will find its way into the BMW 750d xDrive before becoming standard on the likes of the BMW X5 M550d, M50d, X6 M50d and the M50d variant of the upcoming and high-end BMW X7 SUV.
It is claimed that the engine has been dubbed the B57 TOP and indications suggest that BMW will either implement four standard turbochargers or instead, three standard turbos alongside an electrically-driven unit. Whatever the case may be, the engine will reportedly delivering around 400 hp and more importantly, 590 lb-ft of torque.
When installed in the 7-Series as well as future X5, X6 and X7 versions, power will be sent through all four wheels via the German marque's xDrive system. Coupled to the engine will be an 8-speed automatic transmission. The powerplant will become BMW's most powerful diesel production engine.