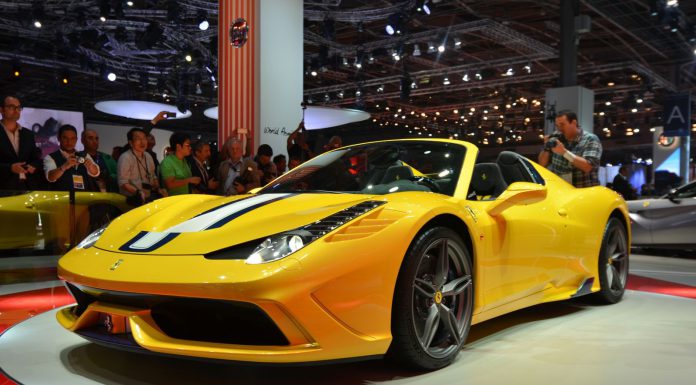 Not too long ago, Ferrari in the U.S. confirmed that it was recalling a number of models locally due to an airbag issue totalling 814 cars. Now it has just been confirmed that the recall is extending worldwide bringing the total figure up to around 2600 vehicles.
The airbag fault was discovered during testing of the Ferrari 458 Italia's steering column. It was found that the leather covering the airbag module hadn't been glued properly with the airbag cushions also installed at the wrong angle. Consequently, the airbag would deploy in a rotated orientation.
Discussing the issue, Ferrari spokeswoman Krista Florin said "The issue is a possible production defect in a component inside the air bags. Ferrari has immediately issued a recall for those cars to have the air bags in question replaced with conforming devices."
The affected Ferraris were produced between December 19 2014 and April 29 2015 meaning all Ferrari models are affected. That means the 458 Italia, 458 Spider, 458 Speciale, 458 Speciale A, FF, F12 Berlinetta, California T and the LaFerrari hybrid hypercar.
To remedy the problem, dealers will replace the potentially faulty air bad model free of charge. The recall is expected to commence on July 30. In the meantime, stop-sale orders were issued to U.S. dealers.